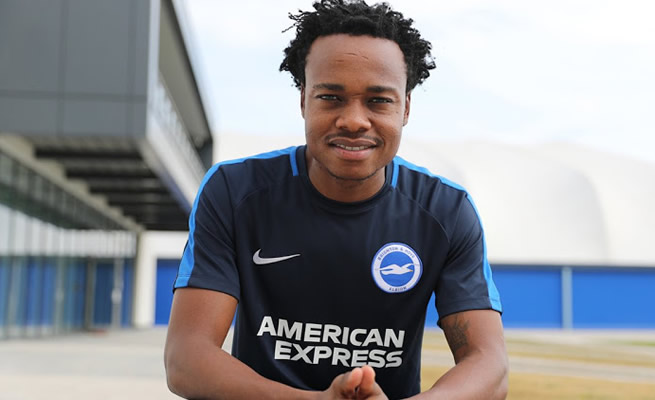 Bafana Bafana striker Percy Tau has parted ways with Egyptian super club Al Ahly.
The former Mamelodi Sundowns follows Pitso Mosimane who had brought him to the club, after a short spell at English club Brighton.
Tau enjoyed regular game time while under Pitso Mosimane, Tau signed for Egyptian Premier League side Al Ahly SC in 2021 on a four year contract.
He made 22 appearances finding the back of the net 5 times
Tau played in the 2021 CAF Super Cup on 22 December, in which he assisted Al Ahly's goal in the eventual penalty shootout victory, in which he scored.
The 28-year-old joined the Red Eagles on a three year deal in August last year, in a transfer understood to be worth ±R30 million.
He started his tenure at the club like a house on fire, scoring five goals in his first six matches under then coach, Pitso Mosimane.
However, the honeymoon phase soon turned sour as injuries plagued the Lion of Judah's time with Al Ahly, while the exit of Mosimane compounded Tau's woes at the club. Injuries lessened his effectiveness and appearances, something that concerned Bafana coach Hugo Broos.
Tau had joined Al Ahly from Brighton, a move that caused much consternation in South Africa considering that he was moving from the competitive English Premiership with a better global appeal to a less glamourous, but also competitive Egyptian league.
Jingles, as Mosimane is known, submitted his resignation from his duties at the Red Devils shortly after a defeat to Wydad Casablanca in the CAF champions league final. While many expected him to remain at the club and forge an Egyptian league challenge, the 58 year old opted against remaining in Cairo and has been on a break ever since.
When Pitso resigned at Al Ahly, he expressed his sadness at leaving Percy Tau at the club.
"I feel sad because I parted ways with Percy Tau at Al Ahly, but I left him at a big club," Mosimane told City Press.
"Tau did not have problems at Brighton, but their manager Graham Potter did not play him, and therefore, people had doubts about him before he came to Al Ahly.
"I told Tau that he still has the opportunity to play in the Spanish, Italian, French and German leagues, and if he still wants to be there, then he must continue, but if he doesn't, he will at least come with me to the Club World Cup at Al Ahly.
"Everyone says that I ruined Tau's career after he left England and joined Al Ahly, but he's smart and takes good care of himself.
"Of course, I wouldn't advise Tau to join Al Ahly the same way if I wasn't their head coach but he did not join Al Ahly for less money than he was getting in Brighton," he added.
Follow Us on Twitter
Latest Gossip News via Email