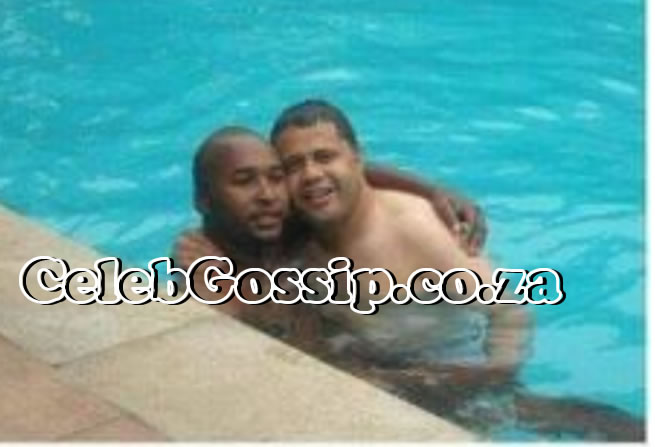 Vusi Nova's ex-boyfriend and convicted fraudster Aeghatidis Andreas Socrate, who called himself Joseph Safra has been released from jail. He has a new identity, Jonathan Rothschild.
According to sourses close to the two, they were once a power couple, dining in some of the finest restaurants, hosting friends and throwing lavishing parties. Vusi Nova, real name Vusi Nongxa, and lover Socrate were arrested and charged for allegedly defrauding the late Leon Kruger and his wife, Catharina Johanna Kruger, of almost R1m between 2011 and 2014.
Their love ended when the police got involved.
Socrate was accused of creating a fake persona, telling everyone that he was the son of the late wealthy Brazilian billionaire Dr Joseph Safra Sr, the chairperson of Safrasa Investments, and that Vusi Nova was the managing director. He was arrested together with Vusi Nova in 2015. Before facing jail time, he made the Krugers pay him R830 000 into his Safrasa account between 2011 and 2012, and he borrowed a further R55 000 from the Krugers as a loan, claiming to assist Vusi Nova with family problems.
Since he is back from jail, Socrate has changed his name to Jonathan Rothschild. Rothschild is another powerful last name. The so-called son of a wealthy Brazilian billionaire is now allegedly "helping" asylum seekers to enter South Africa. Safra-Rothschild has been recording Tik Tok videos since he came back from prison.
Vusi Nova hasn't been transparent about his love life over the years. This has spiraled a lot of rumours about him being gay.
Rumours were also fueled by Somizi on his reality cooking show 'Diner At Somizi's' where he sensationally claimed he and Vusi Nova were kissing partners.
Vusi however squashed the gay rumours saying it was a slip of tongue on Somizi's part .
He later shared a picture of him and his rumoured bae looking all cosy and captioned it "I got you."

According to another source, there is no bad blood between the two former lovers, who both took a decision to stay away from each other.
"Yes, Socrate might have contributed in Vusi Nova's music career, especially when he was starting out.He supported Vusi when he decided to go back to school and he was there for him throughout, but Vusi is a brand now and has more to lose, he has worked hard to clean his brand and he can't lose all of it now," says the source.
Vusi's manager Lance Stehr said the musician will not be commenting on the matter.
Follow Us on Twitter
Latest Gossip News via Email