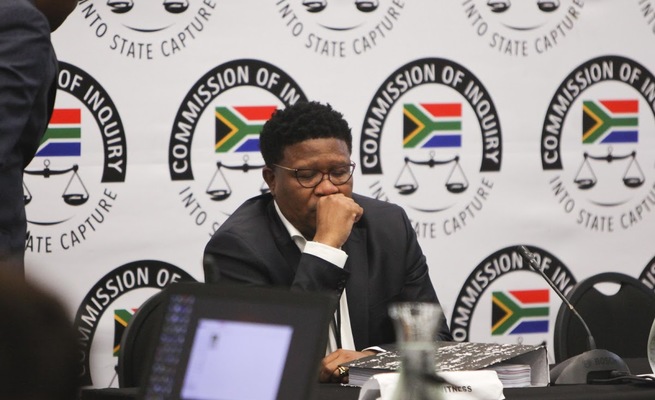 Transport minister, Fikile Mbalula, says that government is in the process of extending the driving licence lifespan as well as procuring a new machine to print smart driving licence cards.
Speaking to ENCA, Mblaula said his department is approaching Cabinet with the proposal of an 8-year renewal period for driver's licences in South Africa.
"We are changing the lifespan of the driver's licence – it will be eight years," he said. "We are going to Cabinet with that. There is a lot we are doing."
This follows civil society groups such as the Organisation Undoing Tax Abuse (Outa) as well as the popular Automobile Association (AA) calling for licences to only be required to be renewed every ten years – not five.
After compiling a report in collaboration with the Road Traffic Management Corporation, Mblaula is set to approach parliament with his proposal.
Data provided by Outa shows that across the world, the average period of licence validity was 8.5 years, ranging from three to 20 years. Africa and the Americas had the lowest periods at five and six years, respectively, while the Middle East/Asia, Australasia and Europe had the highest at 8.6 years, 10 years and 11.5 years, respectively.
Civil society organisations have argued that there are no negative safety implications extending from a validity period that is above five years.
Regarding the printing machine, Mbalula said that his department was procuring a new one after the current system – the only one in the country that can print licence cards – went offline for a period earlier in October.
Opposition party, the Democratic Alliance (DA), said that the last time there was a failure with the system, it resulted in a backlog of 380,000 unrenewed licences.
Mbalula said that there is no backlog of driver's licences and that the machine, which has broken down twice in a year, will be replaced by the start of next year by a new machine, and a new system from a new service provider linked to smart cards.
The current machine was introduced in 1998 and will be decommissioned in 2023. South Africa is in the process of procuring new services linked to "smart driving licence cards", said the minister.
Cabinet gave its approval in September to replace the present driver's license card with one that adheres to international standards and has more secure design elements.
He went on to note that there will be multiple new machines across the country that will also be able to print cards faster.
Follow Us on Twitter
Latest Gossip News via Email