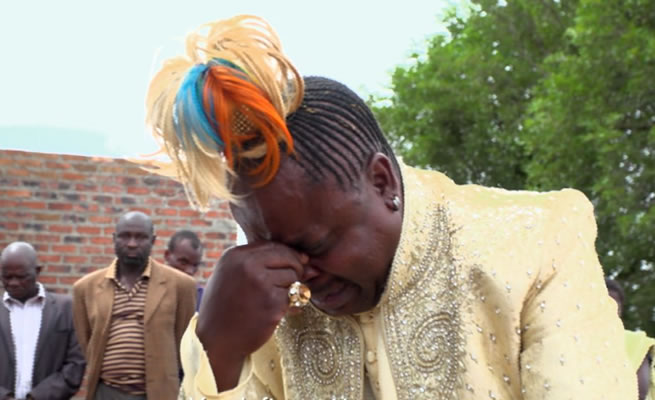 legendary Shangaan disco artist Eric Kulani Giyani Nkovani, better known as Papa Penny wants his money…
This after his reality show was canned after four seasons due to financial disagreements with the production company, SeMamo Productions.‍
He was a few episodes into shooting season five when the show was canned.
"Penny could not reach an agreement with the company producing the show. He wanted more money and that was affecting the quality of the production," says an insider.
"He also wanted money to go directly to his account, which was high risk because it meant production would need to ask him for funds for the running of the show and that's not practical. So, they had to part ways."
"Those people still owe me money," Papa Penny says. "I still want the money they owe me. If they want to keep the show, it's okay but there can't be another Penny Penny. I'm not fighting, they need to do what is right."
"Everything happens for a reason. People love Penny Penny and the family. They want to see us on TV but those people exploited me. They paid me R300 000 for season one and the same for season two. Then we negotiated that they give me R400 000 for seasons three and four. They did not include money for my VAT and when my auditor realised that I approached them to pay the VAT because I was unaware that it was not included, they refused." Papa Penny says there are many other occurrences that made him unhappy. "They were not paying my family up until season three. My mother died on season four without having been paid. My mother died without receiving her money from the production company," he says. "They even treated us badly. There was a time, we flew to Mauritius, and they put us up at a dumping place and not the beautiful side of Mauritius. They flew me in first class and Mama Nomi in economy class. I had to pay for her to be in first class on the way back. I got sponsors for the show and they tried to speak badly of me to the sponsors," he adds. "I am not a greedy person, I don't do this just for money, but they are making it seem as though I am greedy."
Papa Penny has also since been looking for a company to continue his reality show dream.
Follow Us on Twitter
Latest Gossip News via Email