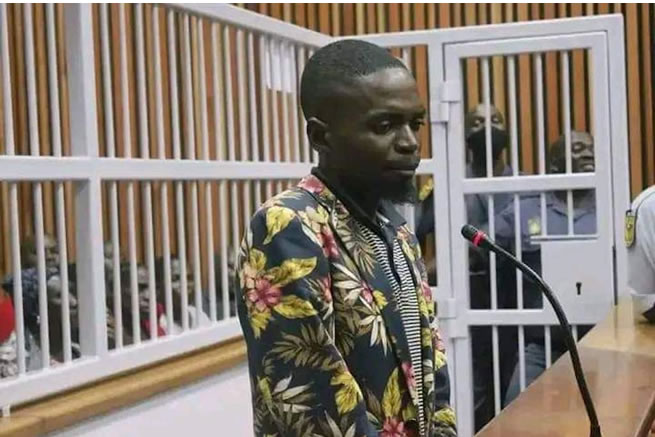 38-year-old comedian, popularly known as SABC Livhu has been granted R50 000 bail.
Livhuwani Madadzhe Madadzhe is accused of brutally murdering his wife, Lindelani Nengovhela.
It came to light that SABC Livhu had been abusing his wife for years, but she kept forgiving him and dropping the charges she laid against him. Nengovela's lifeless body was found in a water-filled pit outside their house on 28 January this year. A day before her death, she had withdrawn assault charges she had laid against her husband in November 2022. The accused was arrested the same day that the body was discovered.
Just a couple of hours after she dropped charges against him, the comedian bragged about how weak the South African justice system was for his wife to make the case disappear that easily. On social media, SABC Livhu posted a video with his wife in the car when he made the comments. "The case has disappeared, it's over, we have bought drinks to celebrate," he said in Venda. He went on to post a picture of himself and his wife captioned, "The biggest thing is to love your better half regardless of your differences. If you listen to witches, you will suffer #The Winning Team.
The Magistrate presiding over the matter, Mukoma Maiwashe, announced her ruling in less than an hour of his appearance. She said:"Bail is fixed at R50 000, but Madadzhe I instruct you to relocate from your home to an address in Gauteng. You are not allowed to interfere with any witnesses, whether you know them or not. You must also report at the Sandton Police Station between Mondays and Fridays between 8:00 and 16:00 weekly." The case was postponed to 30 May for further investigation.
Follow Us on Twitter
Latest Gossip News via Email