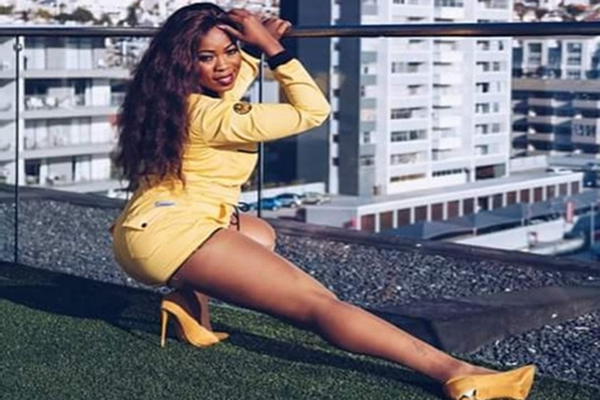 Controversial entertainer Skolopad, whose real name is Nonhlanhla Qwabe, has announced—she is expecting her second child, and this time, it's a boy. At 39 years old, Skolopad expressed her joy at becoming a mother again and emphasized that this pregnancy would be a different experience for her compared to her teenage pregnancy.
The news of her pregnancy came as a surprise to Skolopad. She had been experiencing persistent headaches and decided to consult a doctor.
" I kept on having a headache that wouldnt stop, so i finally went to the doctor and they told me I was pregnant. I was so happy when i saw his little head and body," she said.
That is where she discovered that she was pregnant. Seeing her baby's little head and body during the ultrasound brought her immense happiness. While shewas not expecting to be a mother at this stage of her life, Skolopad embraced the idea wholeheartedly, acknowledging that she was now a "gogo" (grandmother) and that her daughter was also grown up.
" I wasn't expecting to be a mum at this age. I;m now a gogo, I'm turning 40 this year".
Skolopad intends to approach this pregnancy differently from her first. She already had a maternity photoshoot, which she thoroughly enjoyed, especially because it took place in the water— as she plans to have a water birth.
Skolopad will be having a baby shower soon and hopes to invite mothers who are over 40 years old, specifically seeking their wisdom and experiences to guide her through the journey of motherhood. .
"I also can't wait for people to see my baby shower, I'm going to invite mothers over 40 years. This is so they can share their experiences and advise me on what to expect," she said.
Taking to her social media, Skolopad has asked her followers to help her with baby names
"I asked people on social media to share names they think are beautiful. I'm not sure what i want to name him so I'm hoping people can help,"she said.
Follow Us on Twitter
Latest Gossip News via Email