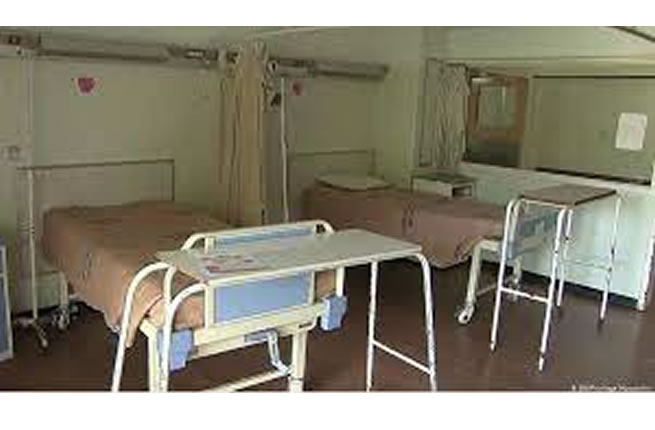 Zimbabwe's public hospitals and clinics are understaffed and lack medicines and basic supplies. The collapsing healthcare system has left the country's major referral hospitals unable to function.
Zimbabwe has 214 hospitals, of which 120 are government hospitals, 66 mission hospitals and 32 are privately owned. But most of the government hospitals and clinics have depleted infrastructure and are severely understaffed.
Zimbabwe Association of Doctors for Human Rights (ZADHR), secretary-general Dr Norman Matara told TimesLIVE Premium the country faces severe healthcare challenges.
"First, Zimbabwe has a shortage of skilled public health workers because the workers are underpaid and as a result an increasing number of health workers are leaving the country in search of greener pastures.
"The public health infrastructure is rundown. The country has no working radiotherapy machines, which means patients with cancer can't get any treatment. The public district hospitals don't have X-ray machines. And public hospitals and clinics have critical shortages of drugs such as painkillers, bandages and equipment, forcing patients to go elsewhere to source drugs," said Matara.
He spoke to TimesLIVE Premium after an outburst from Limpopo health MEC Phophi Ramathuba, where she was recorded confronting a Zimbabwean patient at one of the province's government hospitals.
In the video Ramathuba said the province's health system was severely strained because of an influx of Zimbabwean nationals who crossed the border to seek medical treatment. She ordered that the patient not be discharged until they foot some of the medical bill
"Our government is failing to honour the right to health as stated in the constitution of Zimbabwe — that the government must provide access to basic healthcare services to all citizens. We also see a lack of commitment to fund our healthcare system," said Matara.
"The government's low budget allocation is not enough to support the country's struggling healthcare system, and in the end it's the patients who suffer."
Recently Harare Central Hospital, Zimbabwe's second largest government hospital, had a shortage of paracetamol, a basic pain medication. The country's health workers have gone on strike several times to compel the government to pay salaries in US dollars amid spiralling inflation.
Self-exiled government critic Prof Jonathan Moyo said nothing justifies the humiliation of the Zimbabwean patient by the Limpopo health MEC.
"While the collapse of health care in Zim, on the back of a long-standing national crisis, needs the urgent attention of Zimbabweans; nothing about it justifies this Afrophobic humiliation of a patient by this rogue SA medical doctor, who is a politician, with her media in tow," said Moyo.
Leader of opposition party, Citizens Coalition For Change, Nelson Chamisa pleaded for patience and support from South Africans as Zimbabwe heads to the 2023 presidential elections.
"Fellow Africans in SA, we note your frustrations and economic constraints. I kindly ask for your support to Zimbabweans in these trying times. Help us as we do our best to fix Zimbabwe for a prosperous future. In less than 400 days, our fights will be a thing of the past," said Chamisa.
– Timeslive
Follow Us on Twitter
Latest Gossip News via Email