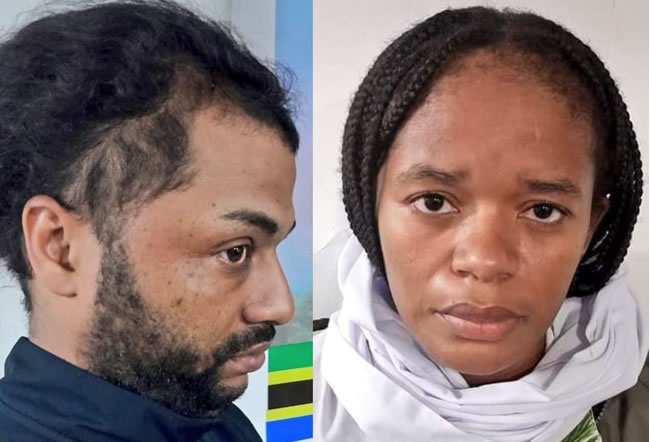 Sources have revealed that Dr Nandipha Magudumana told Tanzanian authorities that she was being held against her will by convicted rapist and murderer Thabo Bester.
The pair have been on the run since photos of Bester and Magudumana shopping for free chicken in a upmarket Joburg Woolworths, surfaced online earlier this year.
They were caught in Arusha on Wednesday and were extradited to South Africa on a private jet on Thursday morning.
According to a Tanzanian source, Magudumana and Bester gave statements to Tanzanian authorities after their arrest.
"She was being held against her will by him. That was her response in her initial arrest questions, that's what she said."
The source however said it is unclear if Magudumana changed her statement after that.
Following their arrival in South Africa, Cele said Magudumana was "very cooperative", but not Bester.
"We know that the good doctor (Magudumana) cooperated on the other side. We know that the good doctor's customary husband (Bester) did not cooperate," said Cele.
Meanwhile, the case against the now disgraced Magudumana was postponed to 17 April for a possible bail application.
While she has not been formally charged yet, according to police, she will face charges of aiding and abetting an escape from prison, murder, violation of bodies and fraud.
Follow Us on Twitter
Latest Gossip News via Email