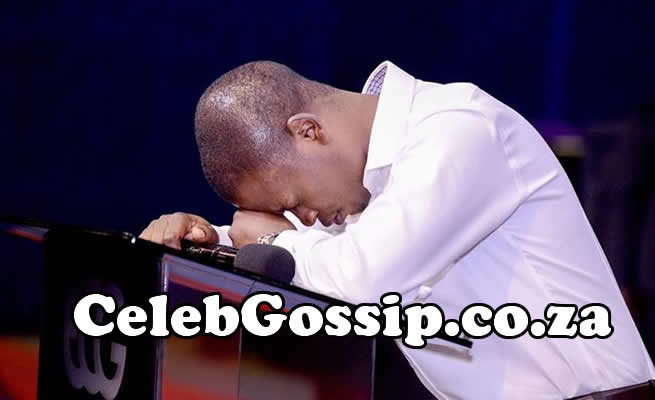 The landlords of the premises where the Enlightened Christian Gathering Church congregated in Pretoria will enforce a settlement agreement against the church's fugitive leader, self-proclaimed prophet Shepherd Bushiri, following a court order instructing him to pay nearly R1 million for breaching the lease.
Court papers show that the Johannesburg High Court has granted the property owners, PPS Property Trust Fund, a court order compelling Bushiri to honour the terms of the settlement agreement he entered into with the company in February, in which he acknowledged liability towards the repayment of R600 000, promising them that the bill would be fully paid by this month.
"The defendant shall be liable to repay the settlement indebtedness to the plaintiffs without deduction or set-off, and free of commissions and bank costs as follows: Consecutive monthly payments in the amount of no less than R70 000 on, or before, the first day of each consecutive month, commencing from March 1 2022 until in full," read the papers.
The papers show that the court order was obtained on September 5, after an alleged breakdown of talks between the parties.
Should the defendant fail to make prompt payments of any amount owing as agreed, or commence business rescue process proceedings, or be liquidated or sequestrated (as the case may be), or breach any provision in terms of this agreement, the balance of the arrears claim and/or any amount owing, shall become immediately due owing and payable, recoverable by virtue of the existing action or court order.
The papers further say that the agreement empowers the property company to pursue litigation should Bushiri fail to honour the terms of repayment.
The court order involves the lease contract Bushiri and the company entered into in August 2018, which ended in July 2020.
However, the parties entered into a second lease agreement, which was set to end in June this year.
According to the papers, the second lease agreement was for a monthly rental of R25 245, escalating at a rate of 8% per annum.
According to the second lease agreement, Bushiri's debt stood at R995 707 in February last year before the settlement agreement was concluded.
The defendant has ceased operation, trade and payment compliance, and has absconded from the commercial leased premises [and], as such, has repudiated its obligations in terms of the second lease agreement.
Previously it was reported that Bushiri's assets, worth more than R203 million, could be sequestrated because of the pastor's failure to oppose an ex parte court application brought to the Johannesburg High Court by his creditors, the JM Busha Investment Group.
The Johannesburg-based investment company had initially filed its affidavit in November 2020, when Bushiri and his wife Mary skipped the country after they were granted bail, having been charged with fraud, theft and money laundering.
– Citypress
Follow Us on Twitter
Latest Gossip News via Email