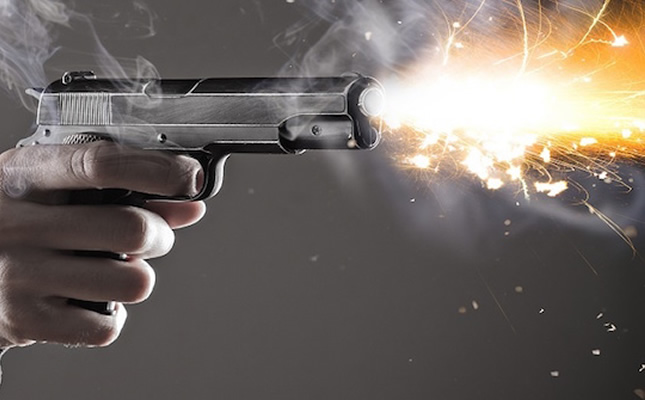 "Ninja" has been gunned down, but the death of one of Gugulethu's most notorious gangsters has done nothing to diminish fear in the community.
There was a brief celebration around the giant 29-year-old's body when he died in a hail of bullets at a park gate on November 22.
The crowd burst into a traditional wedding song with a twist: "Satan is disappointed, God has allowed it, Ninja is dead!"
But the turf war that sparked the bloodshed is still raging.
Ninja, real name Mninawe Manqola, was wanted for two murders, including the stabbing of Mzuvukile Hoka in the Cape Town township on October 27. He was also facing charges of robbery, assault and rape.
The community called him "the John Wick of Gugulethu" after an assassin played by Keanu Reeves in three movies.
Among more than 2,000 people who commented on Manqola's murder on Twitter were numerous Gugulethu residents who claimed to be his victims. But this week his aunt, Mandisa Luthuli, who raised him, said he "wasn't that bad".
"Apparently he stabbed and killed a drug dealer's son. He was killed in revenge. He got into fights with people in taverns when he was drunk and they feared him because of his hefty body," she said.
"He had a job, and he was a sweet child and never stole anything at home. But the way he died shows that he was not wanted."
Luthuli said the community wanted to burn Manqola's body. "Since he died, people have been shouting at us in the street and making threats. His friends are also being sought by hitmen. This tells us that the people behind Mninawe's death are known," she said.
Vuyile Mosala, 26, who grew up with Manqola, said he bore the scars of their relationship. "He stabbed me several times in the neck in May," he said.
"It was 2am and I had just bought my last beer before going home. I greeted his girlfriend, someone who grew up in the same community, and five minutes later while I was chatting to a friend he stabbed me. I bled a lot, I thought I would die, but by the grace of God I am still here.
"His death is not necessarily a relief. I still wanted him to suffer because he also killed my friend after he stabbed me. He disappeared afterwards. The day he was killed, he had just returned to the community."
One of Hoka's relatives, who asked not to be named, said: "There is nothing I can do, he killed my brother and it's a sad loss. He was yet to be arrested. The stuff we saw on Facebook about him is very scary."
Lona Mbeki told the Sunday Times she had been terrorised by Manqola. "Everyone who has ever stayed in Gugulethu and surrounding townships knows him," she said.
"I encountered him once in NY6 about two years back. He asked me for R5 and I said I didn't have it. He started calling me a slut and proceeded to walk up and search me. He even put his hands inside my pants … to check if I had any money hidden there.
"It was broad daylight, but everyone was too scared to do anything. I was rescued by a taxi driver who recognised him as I was already crying and shaking with terror."
Many community members were afraid to talk about Manqola, saying members of his gang were still on the prowl.
Sonwabile Magida, chair of the Gugulethu community policing forum, said the growth of Somali-owned shops in the township had contributed to rivalries between gangs offering "protection". "There are different camps in this illicit protection service, which has links to the taxi industry. Some of the gangs are harassing taxi drivers and demand money on the different routes. Drugs are also involved," he said.
Magida complained about the police response to gang activities.
Western Cape police spokesperson Sgt Noloyiso Rwexana said police were investigating Manqola's murder but had made no arrests.
Credit: Sunday Times
Follow Us on Twitter
Latest Gossip News via Email