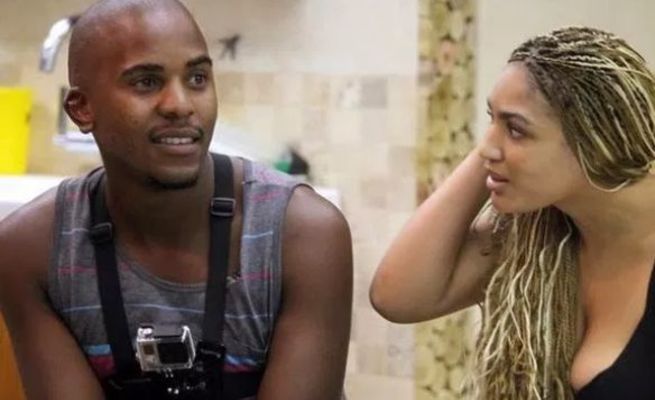 Former reality TV star and winner of Big Brother Mzansi 2014, Mandla Hlatshwayo, recently opened up about his life after the show, his regrets, and the challenges he faced, including having to sell his home and move back in with his family. In an interview with ZiMoja, Mandla shared his story in the hopes that it would inspire others and help him make a comeback in the entertainment industry.
After winning Big Brother Mzansi with his partner Lexi Van (Brumilda van Niekerk), Mandla's life took a positive turn. Mandla experienced a significant boost in popularity and gained a larger fan base. He secured another reality TV show and a presenting job on the music show Please Call Me.
However, things took a turn for the worse when he engaged in a social media rant, which he now deeply regrets. Mandla acknowledges that the rant tarnished his brand, causing some fans to desert him and resulting in a loss of work opportunities.
"I regret having the rant because it squandered my brand," he says. "I was not fully aware of how big my brand was and that ruined everything for me. Some of my fans left and I lost work."
Following the social media incident, Mandla had to explore alternative means of income and found himself drawn to the fitness industry. Not only did he feel the need to work on his physical appearance, but he also recognized the potential for personal and professional growth in the fitness world. Mandla became a trainer and immersed himself in various aspects of fitness.
This transition was supported by his partner, Lexi, with whom he has been in a relationship since 2014 and is the mother of his two children.
However, the COVID-19 pandemic hit, severely impacting his ability to sustain his fitness-related endeavors. "I did everything fitness until the pandemic, which literally almost took everything away from me."
After winning the Big Brother title and money. Mandla bought a home and also renovated his family home. "I have heard stories of people misspending their winnings but I feel I was responsible with my money. I was not out every night. I renovated my mom's home and bought myself a home," he says.
Unfortunately, as the pandemic persisted, Mandla had to make the difficult decision to sell his home and move back in with his family. He considers this one of his biggest regrets but acknowledges that it was necessary for his survival during challenging times.
"I had no choice. I could not afford to keep the house anymore. That is one of my biggest regrets, getting rid of my home," he says. "I bought that home with my winnings and managed to keep it even in hard times, but due to the pandemic, I felt I needed to let it go. I downgraded and just focused on staying alive," he says. Mandla is now trying to make ends meet but would never go back into the Big Brother house. "I was 24 years old when I got into the house in 2014. I am at a different time in my life. I have no regrets about being then but I'm all grown up now." Mandla wouldn't mind a job as a TV host. "That is something I was really good at then and I would do that again for sure."
Mandla Hlatshwayo's story highlights the challenges faced by reality TV stars after their initial fame and the lessons learned from personal setbacks. His determination to overcome adversity and rebuild his career serves as an inspiration to others facing similar struggles. As Mandla continues his journey, he hopes to secure opportunities that align with his current phase in life, using his past experiences to propel him forward.
Follow Us on Twitter
Latest Gossip News via Email