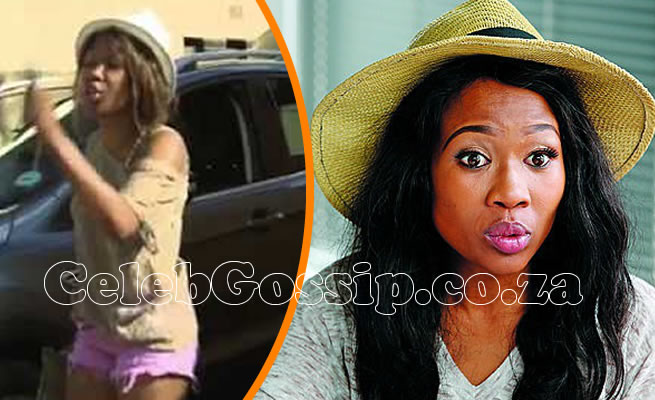 Media personality Dineo Ranaka is opening up about her journey of overcoming mental health struggles after being fired from her breakfast radio position at Kaya 959 last year.
In a candid social media post, the DJ shares that getting dismissed turned out to be a blessing in disguise.
She believes that this turn of events was necessary for her growth and well-being.
Dineo co-hosted the popular '959 Breakfast' show alongside Sol Phenduka before taking medical leave in 2021 upon being diagnosed with severe chronic depression after an emotional on-air breakdown. She was hospitalized but left in less than a week after she suspected a patient had been taking videos of her during recovery..
This led to discussions around whether she could return to work, before ultimately parting ways with the station.
A year later, Ranaka says she no longer focuses on competition or criticism, but growing her entrepreneurial ventures one day at a time through hard work and reflection. "Thank God Kaya fired me – it wasn't them, it was God's plan," she asserts. The firing allowed space for healing without pressure.
"Remind me, who are you competing with again? No one," she says. "Why do you care who's criticising your journey? Why do you care who's gossiping? Why do you care so much who says what? Focus is more important than intelligence so just focus. Focus on your day-to-day! Not anyone else's but yours! And whoever said Rome was built in a day? No one. To all my entrepreneurial fam, this business journey has no balance that's why it's one foot in front of the other."
Recently, Dineo shared that she no longer feels suicidal and acknowledges the need to reintroduce herself to herself. She had been functioning at a high level despite her depression, which she recognizes as risky. Dineo explains that she had been physically unwell for over two months and finally discovered the cause, bringing her a sense of relief. She describes various symptoms she experienced, such as in-sleep seizures, difficulty waking up, loss of bladder control, confusion, thoughts of self-harm, lack of energy, and intense empathy for those who have taken their own lives. Despite the challenges, she expresses gratitude for being alive and believes in her ability to overcome depression.
Dineo Ranaka's journey serves as a reminder of the importance of mental health and self-care. She encourages others to prioritize their well-being and work towards finding balance and healing.
Follow Us on Twitter
Latest Gossip News via Email