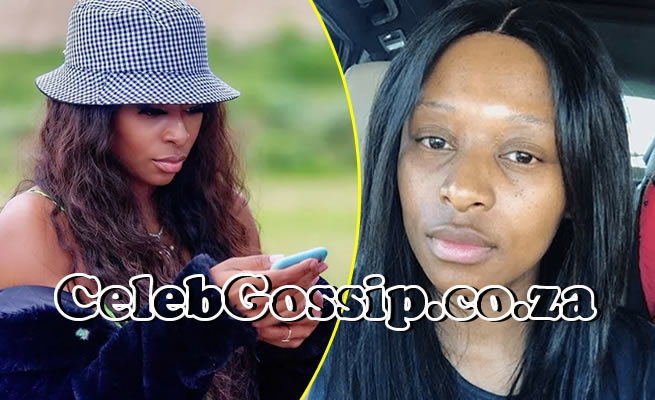 DJ Zinhle, who has spent nearly two decades making her mark in the music industry, believes that consistency has solidified her status as an iconic figure.
Formerly known as Ntombezinhle Jiyane, Zinhle recently changed her surname to Mohosana after marrying musician Bongani Mohosana, popularly known as Murdah Bongz. In a recent interview with Sunday World, she expressed how her reality show, DJ Zinhle: The Unexpected, has provided a personal touch to her career.
The show serves as a powerful platform for Zinhle to share her personal side with fans. She stated, "I feel like my music has done a lot in building my career, but the show just added a personal and intimate relationship with fans. Nineteen years makes me feel like I'm in my iconic era, I feel like an OG. It's been almost two decades of consistency."
Zinhle acknowledged that her lifestyle has undergone significant changes since becoming a wife and a full-time mother to her two daughters. She initially doubted her ability to fulfill the responsibilities typically associated with being a wife and mother, but found great support from her husband, Bongani. Sharing the same goals and being in the same industry has allowed them to push each other towards success. Zinhle expressed gratitude, stating, "We are driven by the same things, and he makes me feel like I'm a great wife."
Balancing work and family life has been relatively "easy" for Zinhle, thanks to her support system. The upcoming third season of DJ Zinhle: The Unexpected will focus on picking up the pieces after the tragic death of Kiernan "AKA" Forbes, the father of her first child. AKA was fatally shot outside a Durban restaurant in February.
While Zinhle couldn't reveal any surprises for the new season, she explained that they are gradually rebuilding their lives after the loss of AKA.
She explained that her relationship with Nadia Nakai, who was AKA's girlfriend at the time of his death, has been great.
When the rapper was around, said Zinhle, they never really spent time together but would bump onto each other from time to time.
"We were never really intentional about the relationship, but there was never really anything that we had against each other.
"We were always so cool, but we just feel we could have been cooler than we were already," she said.
Zinhle emphasized her desire to prioritize her daughter Kairo and dedicate more time to her. Recognizing her previous focus on work, she now aims to engage with Kairo on her terms and participate in activities that bring her joy, such as skating.
Regarding social media, Zinhle acknowledged the trend of including children on platforms like Instagram. However, AKA's passing has prompted her to reevaluate whether it's appropriate for children to have social media accounts. She shared that they believe AKA has been attempting to communicate with them from the afterlife, prompting them to gradually remove their children from social media. Zinhle expressed her ideal scenario, stating, "The ideal situation for me would be to take them off completely."
Fans can catch the premiere of the third season of DJ Zinhle: The Unexpected on Saturday, airing on BET Africa (DStv channel 129). The show promises to offer further insights into Zinhle's journey as she navigates the complexities of her career, motherhood, and personal growth.
Follow Us on Twitter
Latest Gossip News via Email