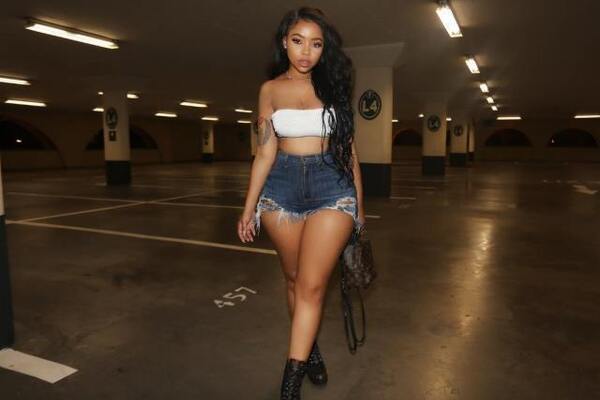 Popular South African influencer and reality star Faith Nketsi has once again set social media ablaze after a video of her leaving a Johannesburg hotel with an unknown man surfaced online. The short video, allegedly posted by controversial blogger Musa Khawula, shows Nketsi exiting the upscale Michelangelo Hotel in Sandton wearing a black dress.
Khawula claimed the two had booked a room at the hotel for what he implied was a romantic "hookup" meeting. The blogger has since deleted the inflammatory video, but not before it gained thousands of reactions and comments from stunned followers.
The grainy video appears to have been filmed discreetly by someone in the hotel lobby, leading many to speculate that it was recorded late at night or early in the morning when Nketsi was attempting to leave unnoticed.
This latest scandal comes just months after the socialite's private wedding to businessman Nzuzo Njilo, with whom she has had a rocky on-again, off-again relationship plagued by rumors of infidelity and strife. Earlier this year, after Njilo's arrest, reports emerged that the two had split, though they denied it at the time.
In March, Nketsi was said to be living in a Sandton hotel after a supposed fallout with Njilo, her husband of just a few months. This seems to raise questions about whether she ever left the hotel, and what exactly she was doing there with this unknown man.
Nketsi, a former dancer and model who rose to fame on reality shows like Living the Dream with Somizi, has been making headlines for months with her turbulent personal relationships and juicy social media presence.
But this latest hotel scandal may be her most shocking yet, and she has so far remained silent about the video and the accusations of an extramarital indiscretion. Fans and foes alike eagerly await her response to the controversy.
Regardless of the facts, this incident further fuels Nketsi's reputation as a headlines-grabbing temptress who knows how to keep the public talking. While some may criticize her questionable actions, others are riveted by her talent for stirring drama and intrigue. One thing is clear – Nketsi has once again found her way to the center of South African gossip.
Follow Us on Twitter
Latest Gossip News via Email