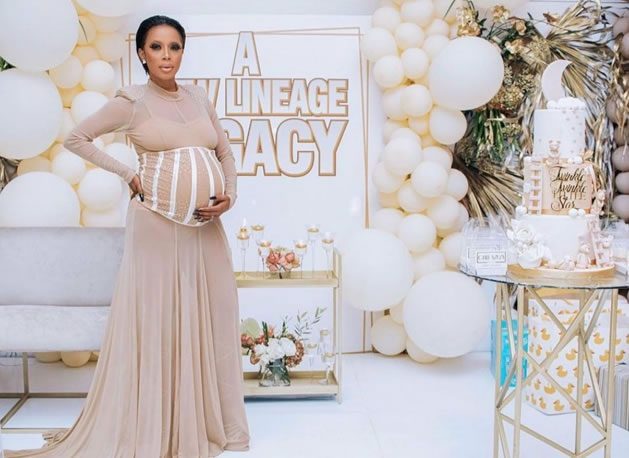 Singer and songwriter, Kelly Khumalo recently hosted her baby shower themed, A New Lineage Legacy with close friends and family at the exclusive Modern-African-Elegance venue, Suitability Gardens in Mid-Vaal, Gauteng.
Kelly has not revealed the gender of her unborn baby. A close family friend said she wants the gender to be a surprise.
"She chose neutral earthy colours for the celebration because having a colour scheme would make it obvious. You can't really hide a pregnancy for long, but she felt, she wanted to keep the gender a surprise.
The close friend also confirmed she is just days away from popping.
"We are doing the big countdown; she is giving birth this month"
Kelly (38) is expecting her third baby with former Kaizer Chiefs midfielder and boyfriend of three years Mthokozisi Vincent Yende.
Follow Us on Twitter
Latest Gossip News via Email