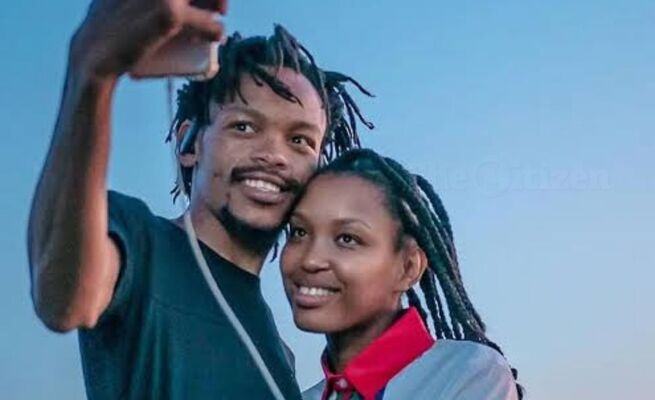 Singer, and songwriter Gugulethu "Berita" Khumalo has confirmed she is divorcing the controversial content creator and former artist manager Nhlamulo "Nota" Baloyi.
Despite Nota repeatedly denying his separation from his estranged wife, Berita put on record that they are no longer together, and the relationship is finished.
"I heard he was arrested for 60 days for contempt of court, but I don't know anything because we do not speak anymore." Berita has not spoken to his family either to confirm whether he is in jail and she does not plan to visit him behind bars.
"I know nothing about what is happening in his life. We do not talk, and we have not spoken for a long time. I will not be seeing him any time soon." she adds."
"We were officially married. I believed he was the one for me. But it turned out I was wrong, and we are currently in the process of getting a divorce." The Siyathandana singer says that they tried to make it work but the marriage failed.
Berita says all her music is a representation of what is happening in her life or in the lives of those close to her.
"I called the song Peace Of Mind because that is what I want for myself, a place of solace, in spite of all the noise that is happening," she says.
"I wish to be able to have peace of mind. I also wish peace of mind for my ex-husband to accept the things he cannot change," she says.
"He is someone I thought I would be with for the rest of my life, but he does what he wants, and I am not in control of his action. But the best I can do is have peace within myself and continue with life. I thought he was for me, but it unfolded that he was not the one, I can't beat myself up about it. I can just hope for the best for him."
Nota was found guilty by the Joburg High Court of contempt of court and sentenced to direct imprisonment for 60 days.
This comes after rapper Ntokozo "K.O" Mdluli obtained a court order to refrain from implicating him in the killing of rapper Kiernan "AKA" Forbes who was shot and killed outside a restaurant on Florida Road in Durban to which Nota has not complied with the court instructions, and continues the allegations against K.O on social media.
Follow Us on Twitter
Latest Gossip News via Email