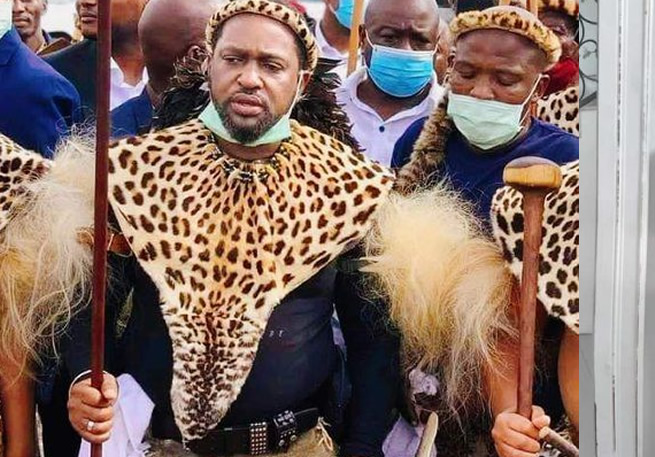 A senior member of the Usuthu Traditional Council, and confidant of Zulu king Misuzulu kaZwelithini, was gunned down after attending Saturday's annual reed dance in Nongoma, northern KwaZulu-Natal.
The provincial co-operative governance and traditional affairs department said Ibambabukhosi Dr Dumisani Blasius Khumalo was assassinated by unknown gunmen.
"The institution of traditional leadership within our province has been dealt a huge blow. Khumalo served for many years as Iso leSilo in Osuthu, where he always put the interests of the community first and conducted himself with dignity," said department spokesperson Senzelwe Mzila.
The department offered condolences to the Zulu monarch, who had lost a "faithful steward".
"To the Khumalo family, our prayer is that the Lord Almighty strengthen them during this difficult period. We continue to call upon law enforcement agencies to leave no stone unturned in their pursuit of the criminals that are responsible for this act of cowardice," said Mzila.
Departmental officials planned to visit the family on Monday.
Provincial secretary Bheki Mtolo called on witnesses to assist law enforcement agencies with information.
"As the ANC in KZN, we convey our deepest condolences to the Khumalo family, following the untimely death of our leader and a pillar to the Zulu royal family, and the nation as a whole. The ever intelligent and charming Dr Blasius Khumalo was trusted by the departed king," he said.
The party added that Khumalo handled the affairs of the Zulu royal family with firmness and understanding.
The party continued:
An academic giant, we will remember his role in various fields as a historian, a culturist and an influential member of Indonsa Yesizwe Think Tank. No doubt, the murderers have inflicted irreparable damage in the hearts of the people of KZN and the country.
Mtolo added that they would offer support to the Khumalo family "as they deal with this loss".
Follow Us on Twitter
Latest Gossip News via Email