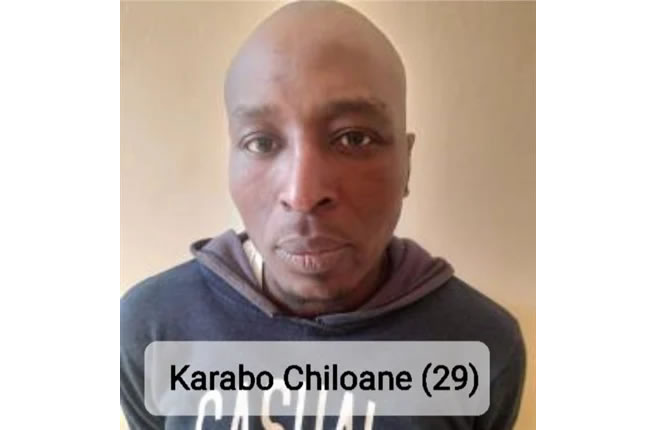 A murder suspect is on the loose after escaping from the holding cells at a Mpumalanga court.
Karabo Chiloane, 29, was supposed to have appeared in the Emakhazeni Magistrate's Court on Thursday.
He faces charges of murder, attempted murder, hijacking and business robbery committed in Machadodorp.
However, he escaped from custody while in holding cells at the court.
Police spokesperson Brigadier Selvy Mohlala said Chiloane slipped into a consultation room next to the holding cell without being noticed at the time that inmates were being transported from Middelburg Prison to the court.
He appears to have left the court through a door that was missing a lock.
"Police are probing circumstances surrounding how Chiloane managed to escape. Meanwhile, police are still in pursuit of him," said Mohlala.
Follow Us on Twitter
Latest Gossip News via Email