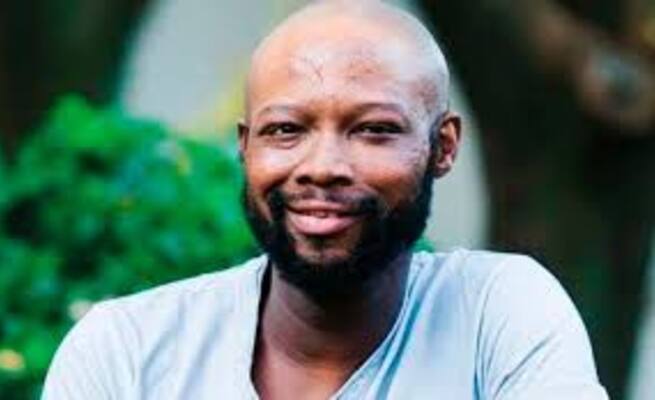 The producers of kwaito star Mandoza's biopic have suffered a major blow after the record company executive who discovered the colossal star's solo career boycotted the shooting of the movie in protest over payment.
According to Sunday World Vusi Leeuw boycotted the flick after the producers implored him to shoot for free.
Leeuw's refusal to participate has effectively removed a sting from the much-awaited movie, which will be beamed on BET.
The startling titbits were revealed by sources who did not approve of the producers' alleged exploitation of the respected talent scouter.
Leeuw confirmed he refused to participate in the flick of Mandoza, who died of cancer in 2016, because its producers wanted him to shoot gratis.
Relating the matter, Leeuw said he was approached by a woman called Ayanda, who introduced herself as the head of script writing for the biopic.
He said the woman said she was doing research about Mandoza and had been sent by Mandoza's wife, Mpho Tshabalala, to interview him about the artist.
Leeuw said he told the woman that he was shocked that while others had been paid to shoot the movie, the producers wanted him to render his services for mahala.
He said he later received a call from Mpho, who enquired why he had refused to shoot for the film, and when he told her the rationale behind his decision, she promised to include him in the budget.
But Mpho, said Leeuw, did not get back to him. "The production of the film is continuing without me, and I'm told they are about to wrap up," he said.
Leeuw said he was heartbroken because Mandoza's legion of fans would be deprived of the much-needed wealth of information that he could share with them, particularly about how he discovered the award-winning mega star.
Explaining his relationship with the recording super star, Leeuw said he first met the Nkalakatha hitmaker when he was a member of the defunct kwaito hybrid Chiskop, which was plying its trade under 999 Music, owned by kwaito king Arthur Mafokate.
"At that time, I was 999 Music manager," he said.
Leeuw said when he joined CCP Records from 999 Music, the record company bosses asked him to start a developmental label to unearth new talent.
He then recruited and signed the Godoba hitmaker and turned him into a largerthan-life artist who produced kwaito ditties that had a crossover appeal.
"I went to him and said I want to sign you as a solo artist. When he showed interest , I asked him which stage name he preferred and he said 'Mdu'. I told him that the name Mdu would not work because at that time Mdu Masilela was the biggest artist in the country and people were going to think that he was a carbon copy or copycat of Mdu. After a few days, I came up with the name Mandoza, and boy, he loved it to bits," he said.
Leeuw said he contacted producer Gabie Le Roux and asked him to produce Mandoza's eponymous album Mandoza 9II5 Zola South, which shot him into musical stratosphere.
His galaxy of fans, he said, would wonder why he gave him the moniker Mandoza.
"There was a well-known tsotsi in Zola nicknamed Billy Mandoza. Everybody was scared of him, so I wanted Mandoza to have that tsotsi kind of character, and it worked because he blew up," he said.
Leeuw said because he had been denied an opportunity to relate the story about his history with Mandoza, he was hopeful that one day he would participate in another movie that would chronicle the kosher history and the moments he shared with Mandoza.
When approached for comment, Paramount Africa, the owners of BET, said any details about BET'S productions and programming would be communicated by Paramount or its official communication partners.
Production of the film is continuing without me, they are about to wrap up
Follow Us on Twitter
Latest Gossip News via Email