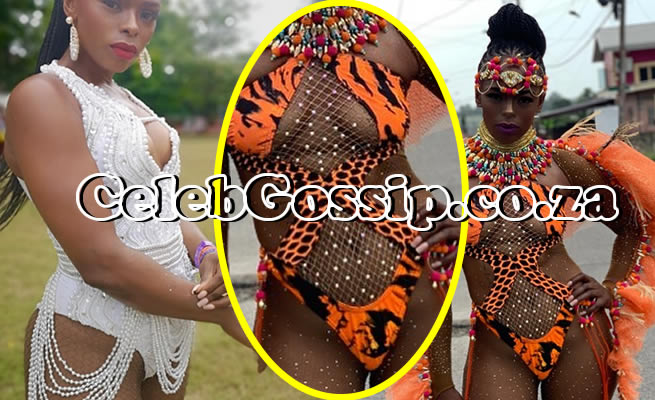 Veteran radio DJ Unathi Nkayi has been dragged into the unsavoury legal battle between Kaya FM and its dismissed managing director Sibongile Mtyali.
Mtyali, who lodged an urgent application in the Joburg Labour Court to compel the station to reinstate her, has accused the station's board chairperson Sizwe Mncwango of double standards.
In her court papers, she accuses Mncwango of unduly poking his nose in Kaya FM'S operational affairs involving her and the station's afternoon drive show presenter Sizwe Dhlomo. This, according to Mtyali, was despite Mncwango previously indicating he would not be involved in operational matters when he was allegedly asked to intervene in the much-publicised altercation between Dhlomo and Nkayi, who is not only a radio DJ but also a musician.
The squabble, which emanated from claims that Nkayi had fabricated allegations of bullying against Dhlomo, resulted in the songbird's dismissal. Allegations of hypocrisy levelled against Mncwango are contained in Mtyali's replying affidavit that she deposed in court in which she is rebutting Mncwango's claims that he fired her for incapacity and that the termination of her contract was legitimate.
Mtyali further drops a bombshell against Mncwango, who is cited as second respondent, alleging he assisted Dhlomo to draft a letter of grievance against her.
"In November 2021, a contractual obligation arose where Mr Dhlomo had an altercation with another female staffer (Ms Unathi Nkayi) who was eventually terminated.
"The second respondent made it clear he should not be involved in operational matters as the chairperson of the board. He further confirmed this in writing when responding to legal papers from the terminated staffer, confirming he does not get involved with operational/staff matters as that was the responsibility of station management.
"It is astonishing that the second respondent chose to be heavily involved with this matter, now that it does not favour Mr Dhlomo," reads the affidavit.
She also says she got information from a senior staffer that Mncwango assisted Dhlomo to draft the letter of grievance. "It would later be reported to me by a senior manager, Ms Lulama Mqina, that Mr Dhlomo had informed her that the chairperson participated in drafting his complaint against me, yet the chairperson did not recuse himself from the process that followed."
Mtyali further claims Mncwango ignored evidence that Dhlomo had recruited staff to lay a complaint against her. She says the station's broadcast technology manager, Nizaam Ajouhaar, reported to his line manager, Devnisa Naidoo in July that Dhlomo called him and requested him to join them in laying complaints against her.
"According to the report from Ms Naidoo, Mr Ajouhaar reported to her that he was concerned that if he did not comply with the request from Dhlomo, his job would be on the line after they succeeded in 'getting me out'. I reported this to the board on 2 November 2022 during a meeting … The board chose not to engage Mr Ajouhaar or Ms Naidoo," reads Mtyali's affidavit.
She also makes another revelation that Dlhlomo in his letter of complaint, which he also copied Mncwango stated that he "takes his mandate from the board" and that no one would tell him otherwise. "The chairperson of the board chose to ignore this assertion even after I raised it with him in a meeting on 20 July 2022," says Mtyali in the affidavit.
She says the dismissal process was flawed because Sizwe Dhlomo was not a fulltime employee but a contractor. "Mr Dlomo's independent contractor agreement makes provision for the process he needed to follow to address any dispute. Notwithstanding, the second respondent then had sight of those contrived charges, drafted some of them and approved of them in concert with Mr Dhlomo."
She says Mncwango later appointed a mediator Rucksana Christian to look into the issues raised in Dhlomo's grievance, which arose from her refusal to force sports presenter Mpho Maboi to report for work two hours before the start of her shift.
She said among the allegations investigated by Christian was that she was not accessible to presenters Phemelo Motene, Gugu Mfuphi and Dhlomo, and that she had, among other things, flouted procurement processes and that the station lost R7-million because she failed to attend sales meetings. Mtyali argues she responded to these allegations and proved to the board that they were fabricated.
The matter will be heard in court this week after Mtyali rejected the station's twelve months salary offer put forward as an out of court settlement during their first appearance in court on Tuesday.
– Sunday World
Follow Us on Twitter
Latest Gossip News via Email