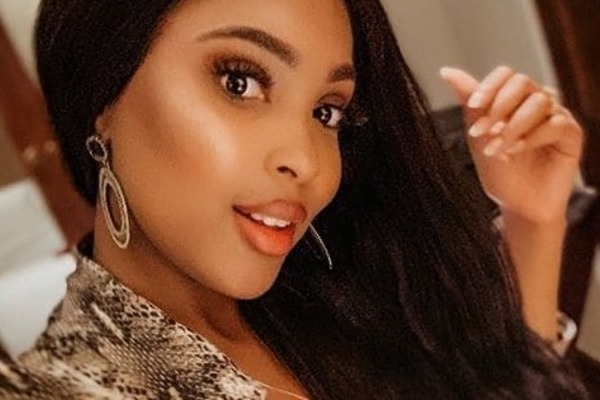 Actress Linda Mtoba, known for her roles in popular South African TV shows, has reportedly found love again following her separation from her husband of six years, Steven Meyer. While Linda has not publicly addressed the pending divorce, a reliable source has revealed that she is now dating a wealthy businessman whose identity is known to the publication.
According to the insider, Linda and her new beau have recently started appearing together in public. They were spotted at the businessman's birthday party held at an upscale restaurant in Sandton, where they were described as being affectionate and deeply in love. Another friend of the businessman confirms their relationship and mentions that Linda is well-liked by everyone in his circle. The source also reveals that Linda's new partner has been showering her with luxurious gifts, overseas trips, and expensive accessories, bringing her immense happiness and a radiant glow.
A close friend of the actress shares that Linda had initially focused on herself and her career as a means of distraction following the separation. However, meeting her new partner has brought an extra level of joy into her life. The businessman is reportedly providing guidance to Linda in her business ventures, and they have been spending quality time together. Linda's manager, Ntando Zikalala, declined to comment on the matter.
While Linda Mtoba has chosen to keep her personal life private, reports of her newfound love have sparked interest and speculation among fans and followers.
Follow Us on Twitter
Latest Gossip News via Email