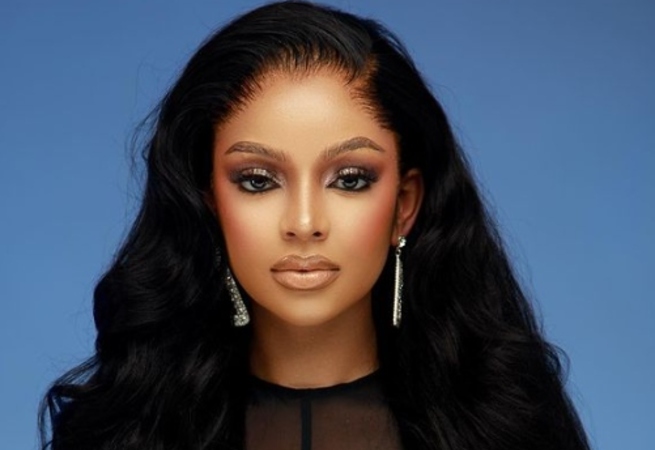 Mihlali Ndamase, has made a name for herself as one of the first vloggers in the country to establish a successful career. Recently, she sat down with Thembekile Mrototo for an interview that delved into various topics, including accusations of homewrecking, gold-digging, and an alleged assault on the Showmax Original series "Unfollowed."
When questioned about her involvement with a married man, Mihlali confidently responded that it was not her responsibility to wait for someone else's decision. She emphasized that the choice to pursue a relationship lies with the individual, not the person they are dating.
Asked by Thembekile, "Why a married man?" she fired back. "Oh, no, darling. It's not my place to wait. I'm not the one who's married. It's him who decided that he wanted to find a partner and date someone."
Despite being the subject of public gossip surrounding her partner Leeroy Sidambe's divorce, legal issues, and business controversies, Mihlali remains unfazed. She recognizes that when people lack substantial criticism, they often resort to finding any potential weakness to target. She firmly states that others' opinions have no bearing on her reality. Mihlali also addresses the tendency in the entertainment industry to attribute a woman's success to the influence of a man, highlighting the ongoing need for recognition based on individual merit.
In response to speculation about her relationship with Leeroy being motivated by financial gain, Mihlali vehemently dismisses such assumptions. She proudly proclaims her financial independence and questions the importance of wealth when it comes to respecting women. As rumors circulate regarding Leeroy's alleged mistreatment of his ex-wife and children, Mihlali refrains from commenting on matters she is not directly aware of, demonstrating her commitment to maintaining privacy and avoiding involvement in unsubstantiated claims.
"I've got my own money! Are you mad?… There's are a lot of men with money in the world but do they respect women?"
When confronted with allegations of assaulting social media commentator Musawenkosi Khawula, who leaked her personal information online and instigated negative actions against her, Mihlali responds:
"Have you seen me assaulting anyone?" Mihlali asked mischievously. "I don't know who that is. All I'm gonna say is, if you come for my family, I will come for you. Full stop. Next question."
She challenges whether anyone has witnessed her engaging in such behavior and asserts that she will defend her family if they are targeted. This bold response showcases her determination to protect her loved ones while refusing to entertain baseless accusations.
In Mihlali's world, transparency is not always the norm. She chooses not to disclose details about her personal life, whether it involves cosmetic procedures, the origins of her possessions, or the inner workings of brand collaborations that attract attention. Mihlali's ability to deflect invasive inquiries with laughter and a dismissive attitude demonstrates her commitment to maintaining control over her narrative.
Mihlali Ndamase continues to challenge stereotypes and embrace her independence in the face of public scrutiny. Her unwavering confidence and refusal to conform to societal expectations serve as an inspiration to many. As she navigates the complexities of fame, Mihlali remains true to herself and unapologetically lives life on her own terms.
Follow Us on Twitter
Latest Gossip News via Email