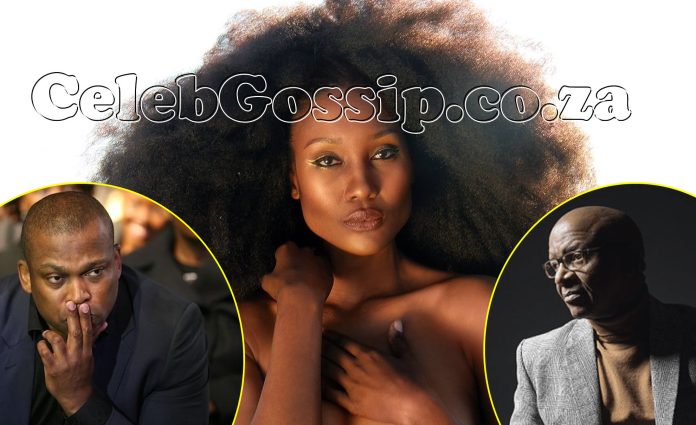 Zoe Opens Up About Personal Struggles and Controversies in Candid Interview on Showmax's 'Unfollowed'"
In a recent episode of the gripping series "Unfollowed" on Showmax, Zoe, known for her portrayal of the abusive character Zitha Langa on Generations: The Legacy, made shocking revelations about the inspiration behind her role. Speaking to the show's host, Thembekile Mrototo, Zoe confessed that she based her abusive character, Zitha Langa, on her ex-partner on her , Lebo M, drawing from her personal experiences.
Zoe disclosed that she had encountered Lebo M while touring with The Lion King. The couple's relationship took a tumultuous turn when, just eight months after the birth of their daughter Lulonke, Lebo M publicly announced the end of their engagement, citing disagreements over a prenuptial agreement. Zoe retaliated, claiming that the relationship had turned toxic. The airing of their grievances on social media eventually led to a 2016 defamation lawsuit, with Lebo M suing Zoe for R6 million.
During the interview, Zoe acknowledged the potential consequences of her candid revelations, exclaiming, "This interview is going to get me in sh*t." She also shed light on other significant events in her life, such as her highly publicized arrest for drunk driving in 2019 and her subsequent dismissal from Generations: The Legacy in October 2020. Zoe, however, hinted that her drunk driving incident was not as it appeared, alluding to the involvement of powerful individuals who had allegedly harassed her through the police and the courts.
Despite the controversies, Zoe expressed gratitude towards Mfundi Vundla, the creator of Generations: The Legacy, for supporting her throughout her tumultuous journey. She revealed that Vundla had encouraged her to seek therapy and that the show's team had made efforts to assist her during challenging times. Addressing rumors of her being intoxicated on set, Zoe claimed that the allegations were fueled by a behind-the-scenes love triangle involving her, fellow co-star Rapulana Seiphemo (Tau Mogale), and another woman connected to their circle. She firmly believed that she was being sabotaged and targeted for removal from the show.
In addition to Zoe's personal revelations, the interview delved into the broader issue of exploitation and abuse within the entertainment industry. Media experts weighed in on the unequal power dynamics, particularly concerning men withholding opportunities and leveraging their influence to exploit young female artists intimatelty. Zoe's experiences shed light on the challenges faced by many women in the industry.
During the interview, Zoe also shared a positive aspect of her personal life. She spoke highly of Robert Marawa, the father of her son Awande, acknowledging him as her protector within the entertainment industry for seven years before they became romantically involved. Zoe expressed deep gratitude to Marawa's family for their unwavering support during a difficult time in her life. She revealed that she had battled postnatal depression and even attempted suicide while caring for her newborn baby, unaware of her condition at the time.
As Zoe's revelations continue to generate discussions and spark debates, her openness about personal struggles and the issues prevalent in the entertainment industry brings attention to the importance of supporting artists and addressing the challenges they face. The episode of "Unfollowed" serves as a platform for raising awareness and fostering dialogue about the complexities of the entertainment world, ultimately contributing to a more informed and compassionate industry moving forward.
Follow Us on Twitter
Latest Gossip News via Email