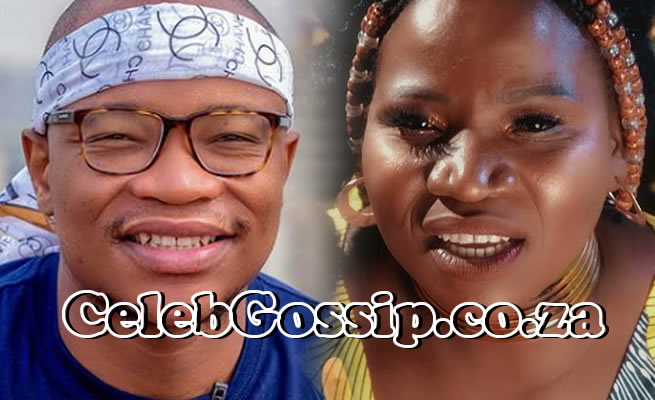 Makhadzi has left doting boyfriend Master KG heartbroken after dumping him for a wealthy Botswana businessman, Celeb Gossip News has learnt.
The love story between the young hitmakers has been shattered after wealthy Lawrence Mulaudzi swept Makhadzi off her feet during a business trip to Botswana in March.
An insider spilled the juicy details, revealing "Lawrence funded Makhadzi's huge One Woman concert in Botswana and has been filling her head with ideas on how to make even more money without Master KG!"
The source says Makhadzi was wooed by Lawrence's promises of wealth and success. "Lawrence told her she didn't need to share the profits with Master KG or her label. He said she was a huge star on her own and could make way more money without them."
Workers at Makhadzi's label claim the breakup has caused major drama, with Master KG demanding she refund money he spent on her!
But that's not all. A former colleague has revealed that Master KG demanded a refund from Makhadzi for everything he did for her, causing a dramatic break-up. The colleague said, "It was a big thing because Master KG is known for being super frugal, but used to spend a lot on her. So, when they broke up, it was dramatic because he wanted everything of his returned to him. I am not sure if he got anything back though."
When reached for comment, heartbroken Master KG said sadly "I do not want to talk about it. Makhadzi and I are still working together."
In a Facebook post he shared in December about the break-up, he revealed, "It is sad to say this, but me and my queen Makhadzi are no longer in a relationship, but we continue working together to entertain our lovely fans going forward. Thank you."
But Makhadzi stayed silent, refusing to comment on whether she's now dating millionaire Lawrence! The truth of this scandalous love triangle is still unfolding… Only time will tell if Makhadzi's new romance with a rich Botswana man will last!
Follow Us on Twitter
Latest Gossip News via Email