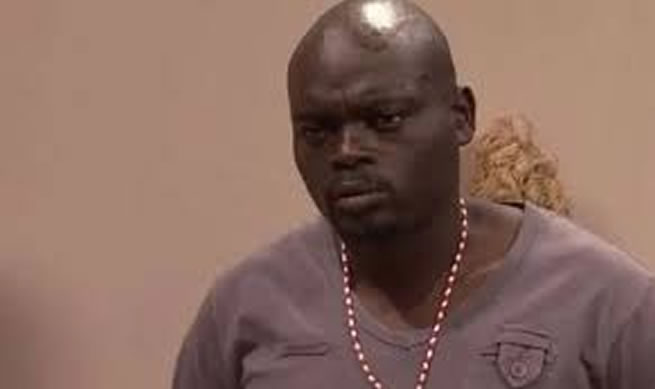 In a curious case of life imitating art, SABC 2 Muvhango's Humbulani Tsharani has turned to healing science, selling male enhancement powders, otherwise known as mpesu.
Speaking this week, the actor who is typecast as a traditional healer, says he hasn't given up acting, although selling mpesu has proved to be lucrative.
"I've been for several years now selling mpesu. The idea came from a friend who decided they would supply me because he thought people would be interested [to buy] because it's me, a personality if you will, selling the product," he said.
Tsharani started out in 2020, right in the middle of the quarantine, selling Revmad, which is a remedy for Covid-19, before he took to dealing in mpesu. By his own account, he made a fortune selling the potion.
"I made money, alright, but it's the number of lives that were saved for me. Revmad brought relief to people battling Covid-19. We kept on getting feedback that people were getting healed, which was reassuring. I've been dealing in mpesu for a couple of years now," he said.
"I'm not broke, though. I'm not dealing in mpesu because I'm broke. But I don't want to give you illusions, I've never had financial difficulties. I have my wife Portia [Tshishonga]; she has always carried me. She's a godsend to me and our kids."
He admits the reaction from his customers is invariably that of disbelief, he says, adding that he's not fazed. "People are always shocked when they realise it's me who's selling mpesu. I've realised that fans and people who follow us (TV actors) cannot reconcile the fact that actors can sell and pursue other side hustles."
Tsharani chose to deal in mpesu because of its gentle properties, adding it hasn't been shown to have side effects commonly associated with other erectile dysfunction medications. Despite his due diligence in insisting on customers to get clearance from their GPS, Tsharani says customers prefer to be discreet in their dealings with him, often making a point to ensure their spouses do not find out that they are using the product.
"It's usually an ego thing. Men being men feel it's gonna steal their thunder if they divulge to their partners that they are taking mpesu; they don't want their wives to know they are using the potion. Feedback from customers has been great. I only source it from Venda and my supplier doesn't cut corners. I can't keep up with the demand.
Tsharani set up shop in the township, targeting clients mostly in Soweto. He won't mention names, but he claims to have celebrities as his clientele.
He now finds himself having to do a balancing act between taping scenes for the show and business, he says.
"We usually shoot in the morning, and I have the rest of day to sell. I also run acting workshops, and an e-hailing business, among others. But my shooting schedule at Muvhango is not affected."
According to Dr Kakeya Chinonge, a specialist physician, there are no validated studies on most herbal medication, including mpesu. He remarked that people should exercise caution.
Chinonge's account was corroborated by Dr Candice Radzhadzhi. "Like most herbal medication, mpesu hasn't been proven using validated studies."
– Sudayworld
Follow Us on Twitter
Latest Gossip News via Email