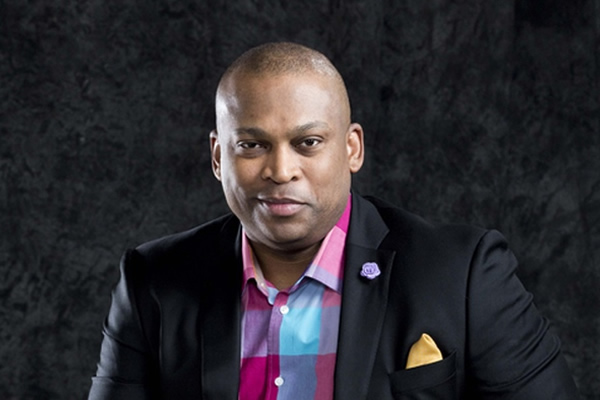 Popular sportscaster Robert Marawa is rumoured to be set for a return to the SABC after leaving the public broadcaster last year.
He left his popular Marawa Sports Worldwide shows on Metro FM and Radio 2000 last year after the SABC did not renew his contract.
Celebgossip has learnt that the sports presenter wil be unveiled as the new host of SABC prime time sports show .
Two sources close to the star said he was roped in to return by popular demand ahead of the Fifa World Cup in Qatar, which starts in November.
"He will be unveiled by the SABC . He has been poached back to the SABC after Thomas Mlambo left the station and the prime time sports slot was not replaced by anyone," a source said.
Another source added:
He has been approached to return because he is a fan favourite and will be needed, after the SABC announced last week that it would broadcast the World Cup.
The SABC would not be drawn into commenting about the presenter's return.
Mawara hinted on his social media pages on Saturday morning that he would make a huge announcement this week.
"Something is coming this week. Don't say I didn't warn you. Look out for part two next week. #GqimmShelele!" he posted on Twitter, along with a video of himself seated at an empty FNB Stadium.
When contacted for comment, Marawa said: "No, I have no coming plans with the SABC. I am sure they have amazing plans [for the World Cup], but they do not include me."
Follow Us on Twitter
Latest Gossip News via Email