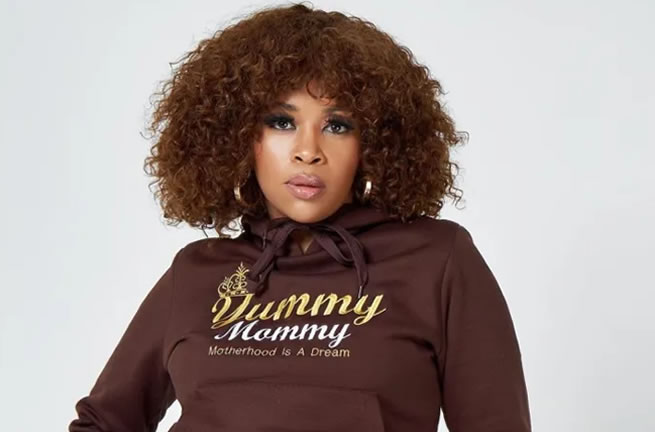 Reality TV star Dipuo Maloi, mother to two children from former Moroka Swallows teammates Andile Jali and Lantshene Phalane, says she is done dating soccer players.
On Showmax's new series "Sports Wives," which offers an inside look at athletes' partners, Maloi revealed she is in a peaceful relationship with a non-footballer.
"I'm over dating players. This relationship has no drama," she said. "Dating soccer players is something I'm over [with]. I have a man in my life right now who is not a footballer and our relationship has been so peaceful with no drama and no stress," she said.
Maloi says having two children with soccer players has resulted in people perceiving her in a certain way. Maloi feels people assume her success comes from the men she's dated, but she works hard.
Producer Nonhlanhla Dhlamini said the show doesn't shy away from exploring the realities former WAGs face after high-profile romances, using Maloi's widely publicized relationship with Jali as an example.
"This is explored through Dipuo Maloi, whose relationship with Andile Jali has been widely publicised by tabloids, including her Twitter spat with former Diski Divas' Nonhle Ndala, who was Andile's wife."
Bomzi September, married to ex-player and now coach Thabo September, prioritizes choosing her husband daily. "You have to make your marriage sacred by choosing each other," she said.
"To make a marriage work, you and your partner need to choose each other daily. You have to make a choice whether or not you keep your marriage sacred. For as long as you do that, that's when your marriage will work. With me and my husband, we choose each other daily and we are both very principled in our choices and morals."
Christa Kgamphe-Jane is proud of wife Refiloe Jane-Kgamphe's popularity but isn't bothered by female fans, knowing her partner respects their bond.
"I am not bothered by all the love Refiloe gets from her female fans. I actually love it. I mean she is very hot and seeing how much women want her makes me feel more proud that she's mine.
"Another reason I'm not jealous is because I know who my wife is. The people who like her because of how she looks don't know her the way that I do. It is honestly just flattering and I love how my wife respects the position she's in and doesn't let it get into her head."
Clarrisa Manaças feels she neglected dreams to support Lionel Mapoe but wants viewers to learn from challenges.
"All the ladies have something to share that is impactful. I want people to look at us and learn from our wins and mistakes."
Tsholo Makgalemele-Mbane looks forward to audiences seeing an authentic same-s3x married couple in Banyana player Bambanani Mbane. She hopes to show their love breaks down barriers.
Follow Us on Twitter
Latest Gossip News via Email