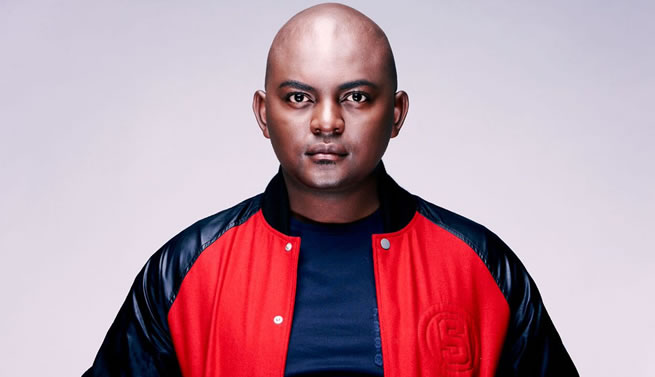 DJ Euphonik, has been hit with a criminal case filed by his baby mama at the Sandton police station. The baby mama, whose identity is being withheld for legal reasons, alleges that Euphonik bugged her cellphone, intercepted her calls and messages, and tracked her activities. The shocking revelations came to light through two affidavits submitted by the baby mama during their ongoing legal battle over their children.
According to the affidavits, the incident occurred after Euphonik confiscated the baby mama's cellphone following an altercation at a restaurant in Sandton. Euphonik, driven by jealousy, suspected that the baby mama was having a romantic relationship with a friend she was meeting at the restaurant. The baby mama stated that Euphonik bugged her cellphone to monitor her actions.
In one of the affidavits, the baby mama mentioned that she had gone to Euphonik's house to drop off an outfit for their child's attendance at a birthday celebration. When she arrived there, said the baby mama, Euphonik asked to speak to her before she could leave but she refused.
He told her nobody was going to open the gate for her until she had agreed to have a discussion with him over a cup of coffee but she still refused, saying she was not interested in rekindling their relationship because she no longer carried a torch for him.
She said after he opened the gate, she went to meet her friends at a restaurant.
The baby mama said while there, Euphonik's girlfriend phoned one of her friends, who was seated with her, and asked for her cellphone number.
The baby mama alleges that Euphonik called his girlfriend to inquire about her whereabouts and the cheating allegations. Confrontation ensued when Euphonik arrived at the restaurant, pushing through her friend's bodyguards and staff members. He verbally attacked them and refused to leave when asked to do so. The baby mama sought refuge in the restroom, where she called Euphonik's mother for intervention and threatened to involve the police.
"He then called me and threatened me that I must tell whomever I am with that he is coming and that he will cause a scene," reads the affidavit. She said Euphonik arrived at the eatery as they were preparing to leave and pushed through her friend's bodyguards and restaurant staff to get closer to her when they were trying to block him.
He then verbally attacked the staff and body-guards and when they asked him to leave because he was making a scene, he refused.
"He grabbed my handbag and my friend's security stepped in to get my bag back from him. I then ran, with his girlfriend to the ladies' rest room.
"He tried to follow, screaming that I am his wife and he had come to get me, but the security man stopped him," reads the affidavit.
According to the baby mama, Euphonik continued to harass her, hurling insults and grabbing her arm. He also took her cellphone, later returning it the following day. In her second affidavit, she revealed that she had lodged a criminal complaint against Euphonik, alleging that he had bugged her cellphone and possibly cloned the SIM card to track her messages, calls, and activities.
"There is also a criminal charge pending under case number … because he grabbed my phone, refused to return it and seemingly cloned its SIM card while he had it so he could track my messages, calls and activities.
"This is confirmed by an independent person at Vodacom," reads her affidavit. The police are currently investigating a case of malicious damage to property against Euphonik.
Euphonik, in his response, denies the allegations and claims to be unaware of the criminal charges. He dismisses the accusation of cloning the SIM card as "laughable" and denies any intention to harm the baby mama.
The case highlights a contentious situation between DJ Euphonik and his baby mama, with serious allegations of privacy invasion and harassment. The legal proceedings will determine the outcome of this matter.
Follow Us on Twitter
Latest Gossip News via Email