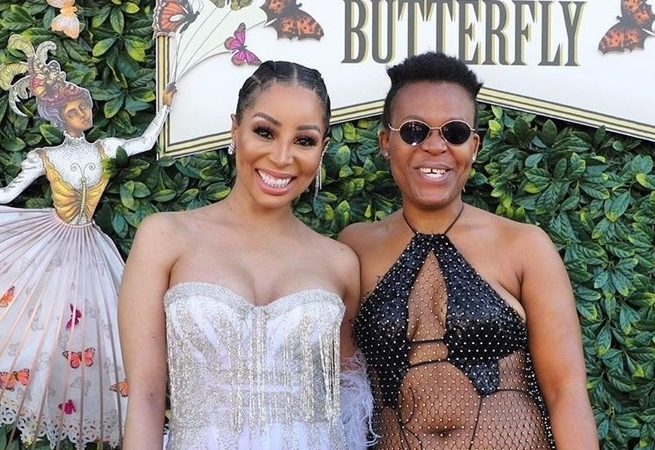 In a surprising turn of events, actress and TV host Khanyi Mbau and renowned entertainer Zodwa Wabantu Libram find themselves on a collision course in the boxing ring.
The two are now set to exchange blows in the boxing ring at a celebrity boxing exhibition at the Ridge Hotel in Mpumalanga on 22 October 2023.
The boxing exhibition, titled the Infinity International Boxing exhibition, holds a special significance as it aims to celebrate Women in Boxing. This groundbreaking event marks the first of its kind since the inception of celebrity boxing demonstrations. The concept of celebrity boxing exhibitions gained traction with the previous matches featuring notable personalities. Rapper Cassper Nyovest and YouTuber Slik Talk kickstarted the trend, followed by Cassper's face-off with Naak Musiq, who emerged victorious, and later, Cassper Nyovest's clash with rapper Priddy Ugly at the Sun Bet Arena.
They once shared a man.
Reflecting on their complicated history, Zodwa Wabantu has openly discussed the affair she had with Khanyi Mbau's former husband, Mandla Mthembu, during their marriage. Their relationship continued for nearly three years, ultimately leading to Khanyi divorcing Mandla. However, Khanyi clarified that the dissolution of their marriage was not solely due to Mandla's involvement with Zodwa. Both Zodwa and Khanyi acknowledged that, at the time, they enjoyed the financial benefits that Mandla's wealth provided, as he was supporting both of them.
Sadly, Mandla's fortunes took a downturn when he allegedly lost his wealth in an offshore investment and subsequently disappeared from the public eye. Khanyi recently revealed in an interview with ZiMoja that she has had no contact with Mandla and is unaware of his current whereabouts. Furthermore, her daughter has never had a relationship with her father, as she has no recollection of him since she was a baby. All that remains are old photographs from their earlier years together. Khanyi expressed a sense of disbelief, questioning whether that chapter of her life was merely a dream. She lamented the absence of calls or texts from Mandla, leaving her daughter, who is now 16 years old, without a connection to her father.
As the date of the celebrity boxing exhibition approaches, fans and onlookers eagerly anticipate the showdown between Khanyi Mbau and Zodwa Wabantu. It remains to be seen how their shared history will influence the dynamics of the match and whether their past differences will be resolved within the confines of the boxing ring.
Follow Us on Twitter
Latest Gossip News via Email