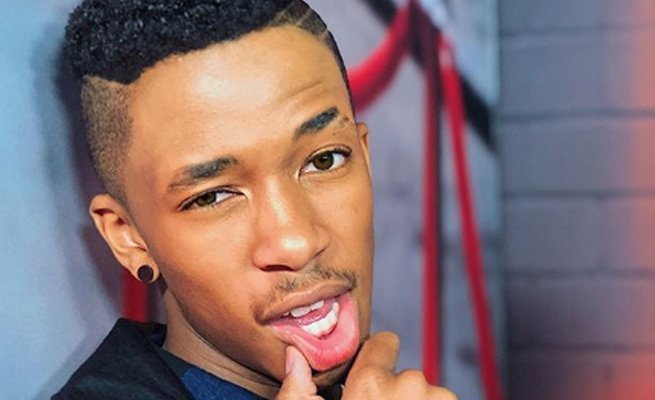 Lasizwe Dambuza Triumphs as Winner of "The Perfect Picture" Season 2, Securing R150,000 Prize
Excitement and jubilation filled the air as Lasizwe Dambuza emerged victorious as the winner of the highly anticipated second season of "The Perfect Picture." The popular YouTuber and reality star walked away with the coveted grand prize of R150,000.
Taking to Instagram, Lasizwe shared a clip from the show, capturing the moment when the announcement was made. Standing proudly by his side were fellow finalists, actress Nomvelo Makhanya and Jonathan Boynton-Lee.
Throughout the season, nine celebrities competed head-to-head in a series of challenging tasks, all with the ultimate goal of producing the perfect picture. Week after week, a panel of esteemed judges meticulously reviewed the contestants' photographs, ultimately leading to the elimination of one celebrity in each episode.
Overwhelmed with joy, Lasizwe expressed his disbelief and gratitude in his Instagram post, saying, "What? I did it. Dilo di changitse. I just won this reality show. #ThePerfectPictureSA. My heart, my sweat, and tears. This one is for you, mom. We did it. Oh my gosh."
Airing on e.tv since July 23, the show captivated audiences with its thrilling challenges and showcased the talents of various celebrities, including Gugu Khati, Luyanda Mzazi, Zahira Marthy, Ivan Roux, Anele Zondo, Tshego Koke, and Christall Kay.
In an interview with TshisaLIVE ahead of the show's debut, Lasizwe revealed that participating in "The Perfect Picture" presented a new and challenging experience for him. As someone who is usually in front of the camera as a videographer and YouTuber, delving into the realm of photography proved to be a technical and transformative journey.
"People will get to see a different side," Lasizwe shared. "They will get to see the really evolved Lasizwe. I think people are so exposed to the child star Lasizwe, and now I'm growing in front of you guys. I'm making my mistakes, and you are realizing it's not what we are used to knowing when I was fun and gullible. I'm getting serious now, making serious decisions and figuring out how to navigate this space. It is a competition, so there's a little bit of strategy around it."
Lasizwe's triumph in "The Perfect Picture" not only highlights his talent and versatility but also showcases his growth and evolution as a public figure. Fans and supporters eagerly await to witness the next chapter of his journey with anticipation and excitement.
As the season concludes, the success of the show reaffirms the popularity and influence of reality television in highlighting the diverse talents and abilities of South African celebrities. "The Perfect Picture" has provided a platform for these well-known figures to showcase their skills, entertain audiences, and inspire aspiring photographers across the nation.
Follow Us on Twitter
Latest Gossip News via Email