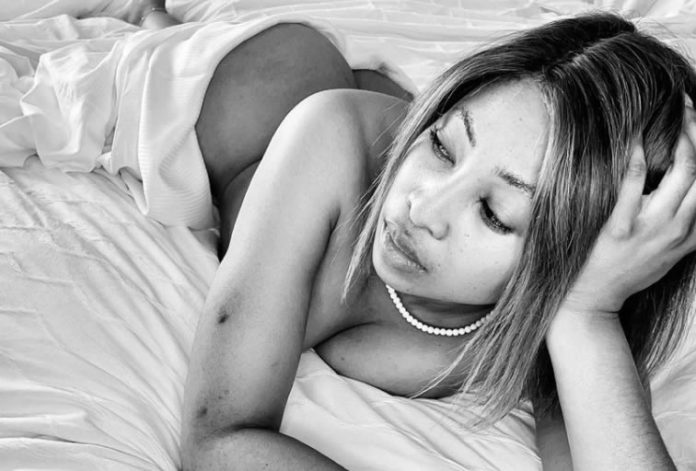 Enhle Mbali is beaming with pride following her third South African Fashion Week (SAFW) showcase and has a legion of people to thank after its success, including her new boyfriend.
The actress and designer was emotional when she went live on her Instagram, expressing her gratitude to everyone involved in her showcasing a new collection, Essie Apparel, at SAFW for Spring/Summer 2023.
In the video Enhle spoke of how supportive her man had been in this new chapter of her life.
"It was beautiful in its entirety, people don't understand what happens in the back, the craziness, the gratefulness I have in my life right now to all the people in my life who are working with me to build the me I hadn't and haven't built. I want to publicly thank everyone. My little sister, my boyfriend who is absolutely amazing, my PA, my two children. I am of this age and my dream has not died," she said.
In a statement, Enhle said: "This has been such an exciting journey — and the OPPO phone has been immaculate in capturing the process."
With Essie Apparel, Enhle has garnered local and international attention.
"Today I have international awards for my acting and international awards for my fashion, this is only for the beginning."
– Timeslive
Follow Us on Twitter
Latest Gossip News via Email