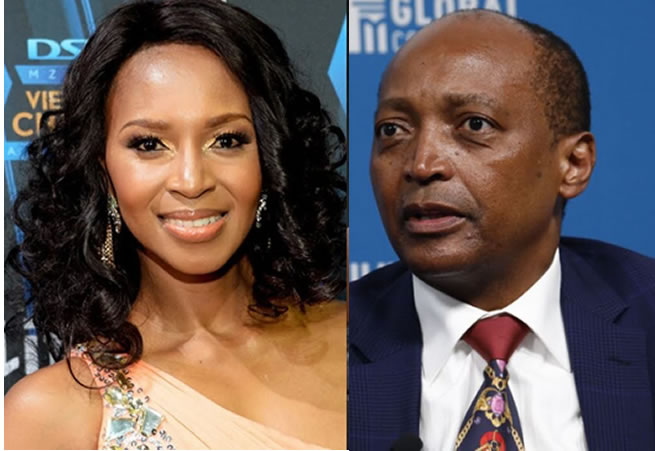 Gomora actress, Katlego Danke has denied "unfounded and malicious rumours" doing the rounds on social media that she has a child with businessman Patrice Motsepe.
Katlego, who has been trending on Twitter after rumours that she was in a relationship with the CAF president, South Africa's richest black man says she has enlisted the services of a lawyer to institute a defamation suit against those circulating and perpetuating the rumours.
"Papers will soon be served on various individuals identified as culprits in this regard," she said.
Earlier this week Motsepe dismissed rumours he is the father of Danke's child, with his law firm, Bowmans, calling it false and fake news.
"On behalf of Dr Patrice Motsepe, we put on record that the allegation in the media that Dr Patrice Motsepe has children or a relationship with Ms Katlego Danke are absolutely false and fake news," said senior litigation partner at the firm Tim Gordon-Grant.
The statement also "noted" an article in which Danke had clarified Motsepe was not the father of her child.
"These allegations are defamatory and expose the disseminators of these false and untrue allegations to allegations of legal liability."
Follow Us on Twitter
Latest Gossip News via Email