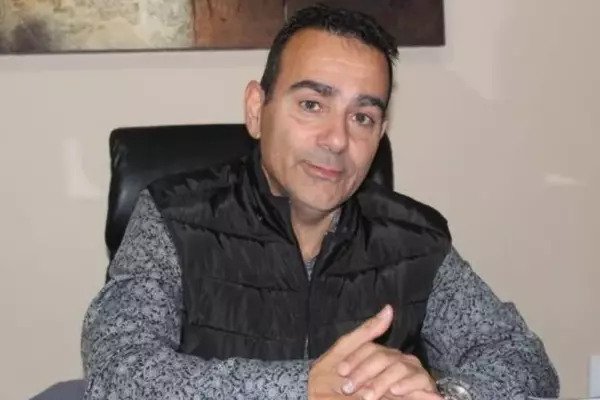 Medical doctor Paulo de Valdoleiros' surgery in Westdene, Bloemfontein, is so unique, not because of the queuing patients, or its architectural design, but because no one is turned away, for having had come for treatment with less money than required, neither does anyone asked to pay more than he/ she can afford.
Walk-in Doctor, Paulo's small practice in an old house on Kellner Street, is exactly what the name suggests: a practice where anyone can walk in and be treated. And the doctor and his rooms have become quite so popular in the community.
One mom had this to say; "We read about Dr Paulo and his practice on Facebook.
"Everyone's talking about him. If you show up at an ordinary GP you spend five minutes in his consulting rooms, he gives you medication and charges you an arm and a leg.
"Here the doctor makes time for you. He wants to get to know his patients. And afterwards you pay what you can afford…"
Paulo attends to his patients in their order of arrival, and he lets them pay what they can afford – whether it be R50 or R350.
One woman who used to be a receptionist, but, had been struggling to get any employment for the past year, thanks the doctor for his soft heart.
"Getting decent healthcare if you don't have an income is virtually impossible. At state clinics you can end up waiting for eight hours before seeing a doctor. And they just shove a bunch of pain pills in your hand on sight.
"Here I get good-quality healthcare and the right medication – and I pay what I can afford," she said.
When a local publication caught up with her, she said she had paid R50 for her consultation and antibiotics to fight her flu, and promised to reciprocate the doctor's kindness by paying him more if she finds a job.
Nthabiseng Direko who was sitting in the waiting room, waiting for her friend who was in with Paulo also appreciated the good work the doctor was doing.
She started by explaining her friend's situation; "She woke up with a numb arm and one side of her face was swollen.
Then added; "We found out about Dr Paulo on Facebook and since we live here in Westdene we decided to come see him.
"He's a blessing in our community. As the Bible says, 'Give, and it shall be given unto you' – and Dr Paulo will be rewarded for his charity. He's a gift to Bloemfontein."
Nthabiseng's friend came out of the consulting room, so happy and smiling; "It's high blood pressure," she declared.
She and Nthabiseng proceeded to the reception to pay her fee.
Paulo's way of doing things is that he examines his patients and give them treatment first and afterwards the patient pays what he/ she can afford for both the consultation and medication.
Paulo (58), of Portuguese descent, showed News 24 crew his consulting room, when the publication visited his surgery.
The consultation room was decorated with paintings on the walls, with everything neatly in order.
He gave the publication a brief history about himself. He and his parents came to Johannesburg from Mozambique in 1974 planning to start a new life.
After school Paulo worked in bottle stores and bars and later joined the banking sector, but the desire of becoming a doctor had always been burning in his heart.
In 2005 he began studying for a medical degree at the University of the Free State (UFS) in Bloemfontein.
"I was 44 years old. As far as I know I'm the oldest person to study medicine at UFS," he said. Upon finishing the compulsory year of community service, he began practising in Bryanston, Johannesburg, in 2014.
In 2018, he returned to Bloemfontein to work in the UFS' chemical pathology department. "I've always wanted to help people from all walks of life.
"The system of people paying whatever they can afford was an idea I'd been toying with for a while. I then decided to use my savings to open the practice."
Walk-in Doctor opened its doors to the public in the first week of June this year.
He explained that it's not only the cash-stricken who use his services.
"Some people have only a hospital plan and others have a medical fund that's depleted.
"I accept everyone at my practice," said the doctor who is not afraid of people who would be tempted to abuse his system.
"There's no system to abuse," he declared.
Paulo added; "There's no minimum amount. And if people can pay R350 but they pay only R50, it's on their conscience and is between them and God.
"We've been put on this planet to look after one another and not just ourselves."
Paulo, uses the economics of scale, he buys the antibiotics and basic medication in large quantities, that makes it more affordable.
He said he doesn't work with medical aids, because his system is a cash-only practice, and added that he doesn't treat children below the age of seven. "Children need to go to a paediatrician who specialises in early childhood development," he said.
Paulo regularly features as an expert guest on the talk show Real Health broadcast on The Home Channel (DStv channel 176).
"It's not only important to be able to diagnose and treat illnesses but also to educate people.
"There's no wisdom if you're overweight and you sit at a fast food restaurant and polish off three burgers and four glasses of cola.
"People need to be taught to live healthily and that's part of our job description as doctors," he added.
Paulo is a divorcee and has three adult children. He does not rule out the possibility of expansion.
Follow Us on Twitter
Latest Gossip News via Email