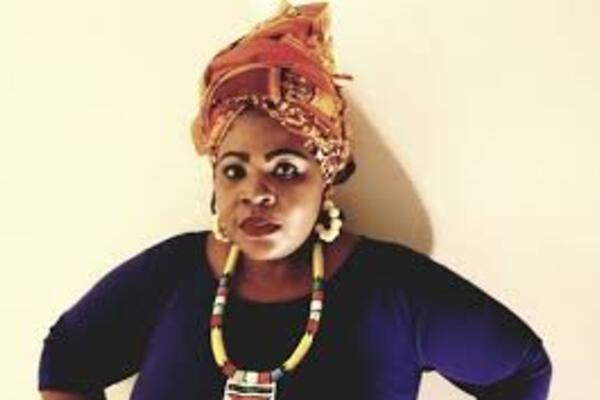 Joyous Celebration singer Bukiwe Twani has spent her career uplifting her fans, but much of her success came at the expense of her mental health which plummeted to the point of attempting suicide – more than once!
After an eight-year hiatus from the South African music industry, Bukiwe is returning with a massive bang as she takes to the stage for her very own one-woman show and DVD recording at the Soweto Theatre next month. From what we can tell, it's going to be an evening of praise and worship but also one of extremely candid conversations detailing the darkest times of her life.
During her eight years away Bukiwe was struggling, by her own admission
She took nearly a decade to not only heal from depression but truly find herself and her purpose before returning to the stage. But nobody can imagine just how dark these years were.
Speaking to Tshisa Live this week, Bukiwe confessed that the depression began when she could not complete her studies because her family could not afford her schooling (#FeesMustFall). After taking on a job as a cleaner to provide for them, she felt as if she had no options in life and wanted to opt out.
A reflective Bukiwe recounted the dark time when she said; "I thought, 'This can't be my life'. I just wanted the pain to go away. I waited until everyone had left the house and then took pills. I took pills and waited to die. I remember my family coming home, seeing me suffering and my mother crying for me."
Life improved years later as she became a key member of South Africa's most successful gospel ensemble, Joyous Celebration. But when her solo career did not pan out as she hoped, she found herself attempting suicide again and was rushed to hospital after another attempted overdose.
Now she wants to channel her story into encouragement for anybody, in her shows
Bukiwe told Tshisa Live that her upcoming DVD recording will contain words of advice for anybody who has ever in her shoes.
She said: "I know what it is like to be alone. I know what it is like to not want to get up in the morning.
"I know what it is like to be so overwhelmed that you just want to end it all so that you won't hurt anymore. That is why I am trying to help others see the light in themselves. If I can help just one person, it will be worth it."
Bukiwe is the latest celebrity to open up about her mental health issues, in a bid to inspire others
In the last 12 months we have lost HHP, Nichume and Hlengiwe Mhlaba, who all took their lives after battling depression. A number of high-profile artists, notably Gigi Lamayne, have also survived failed suicide attempts.
When you consider the number of non-famous people who are suffering in silence, it is clear that there's a mental health crisis in South Africa which needs addressing.
If you are ever feeling depressed or suicidal or just need to speak to a professional, please know that help is out there.
-All4women
Follow Us on Twitter
Latest Gossip News via Email