Rapper Gigi Lamayne has taken to Twitter to detail alleged abuse at the hands of her ex-boyfriend in a series of cryptic and disturbing tweets.
Recent reports suggest that Lamayne (real name Genesis Manney) recently broke up with fellow rapper DJ Citi Lyts (real name Sandile Mkhize) who is also ProKid's younger brother. According to the reports, Mkhize has been partying up a storm using the money from his late brother's life policies and has been seeing multiple women. Lamayne would not stand for this, so she ended their relationship.
Lamayne had initially chosen not to comment on the breakup but seems to have changed her mind based on recent tweets sent to her account.
She initially tagged Metro FM DJ Masechaba Ndlovu, stating that she was willing to speak about what she went through on air. Ndlovu previously interviewed Babes Wodumo about alleged abuse she had suffered at the hands of her on-again-off-again boyfriend, Mandla 'Mampintsha' Maphumulo.
She went on to allude to hospital visits and accusations of cheating, but she did not say who the tweets were aimed at.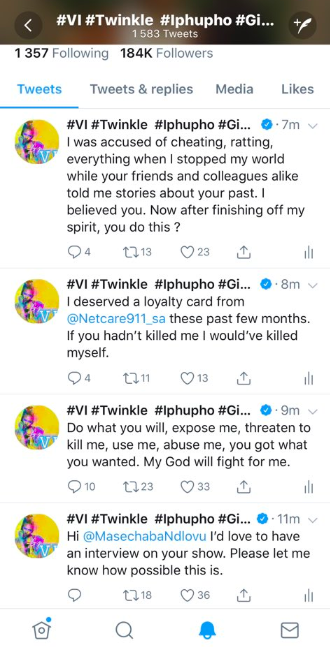 She has since deleted the tweets captured in the screenshot above but went on another rant this morning.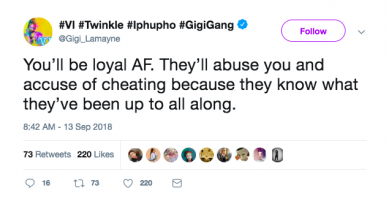 She also hinted at the fact that she may indeed be talking about Mkhize when she tweeted, "he is turning in his grave. He would have never allowed this. He would have protected me." Possibly in reference to ProKid who was a mentor of hers.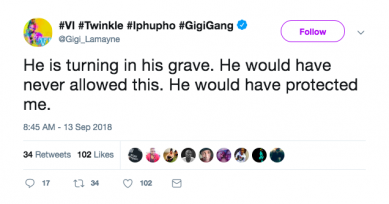 She closed off her rant by wishing her alleged abuser well.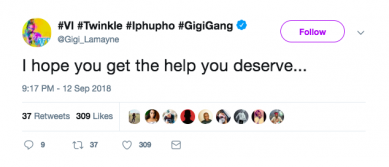 – Citizen
Follow Us on Twitter
Latest Gossip News via Email