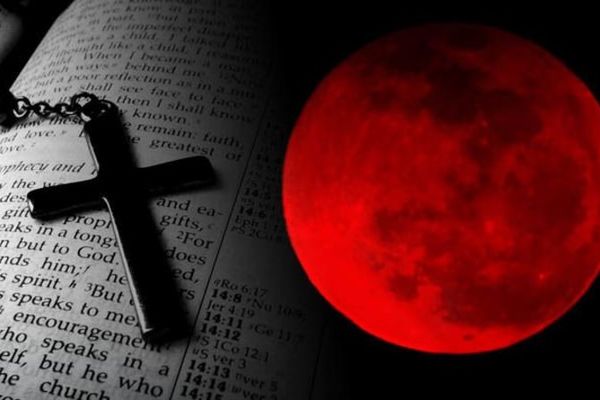 The total eclipse of the Moon, otherwise known as the Blood Moon, will light up the night sky on the morning of January 21, 2019, UK time. The Blood Moon will appear over the Western Hemisphere this month, predominantly passing over the United States, including the capital Washington DC. The eclipse comes just six months after a Blood Moon last peaked on the night of July 27, 2018.
Blood Moons typically occur once or twice a year when the Moon passes through Earth's shadow although conspiracy theorists and doomsday preacher fear it is a sinister warning of biblical prophecy.
According to Christian pastor Paul Begley from West Lafayette, Indiana, the Blood Moon's arrival coincides with the second anniversary of President Donald Trump being sworn into office.
Pastor Begley firmly believes the timing is no coincidence, rather an evident sign of biblical prophecy coming to fruition.
The doomsday preacher said: "I believe it is a Super Blood Moon harbinger.
"The Bible tells us in the Book of Joel of how important a Blood Moon is."
–Express.co.uk
Follow Us on Twitter
Latest Gossip News via Email